So, you want to open a Pilates studio? Well, there's never been a better time to do so.
Because even the arrival of a worldwide pandemic hasn't slowed the ever-growing demand for this fitness discipline, in fact, according to a recent global report, the market size of the Pilates and yoga studio sector is set to reach a massive $215,811 million by 2025. 
Global markets aside, however, setting up on your own Pilates business remains as challenging as attempting a full Teaser for the first time!
Not even renting a suitable space and buying the best equipment (while obviously super important) will guarantee your studio is a success. 
Luckily, we've been there, done the research and know all the potential pitfalls for new studio owners. So, read on and discover the seven essential yet surprising things you need to know if you want to open a Pilates studio. 
1. Write a Pilates studio business plan
So, you're great at teaching Pilates? Surely that means running a studio is going to be plain sailing, right? Wrong! 
If you want to open a Pilates studio, you need to put your business brain before your Pilates instincts.
That means coming up with a watertight business plan and deciding how you're going to finance the studio initially, before making any decisions related to the studio (that includes holding off on the next-gen Trapeze Tables and Reformers for now!).  
A realistic financial plan can help you avoid serious financial problems, such as your Pilates studio going out of business. 
Make sure yours includes:
An overall budget.

Your projected start-up costs.

Research into your market competitors and your target market.
Need advice when writing your Pilates studio business plan? Speaking to a lawyer and accountant is a good first step. The internet also has plenty of free resources and how-to guides.
2. Hire quality instructors
Once you decide to expand the studio past the one employee (aka yourself, if you're a teacher), it's important to look for quality instructors. After all, they're going to represent your brand to your clients, whose recommendations will be one of the best ways to grow your business!
For safety's sake, it's also important that your instructors are able to modify exercises correctly to meet the needs of their students, so check that they have the necessary experience and are certified with a reputable body before bringing them onboard.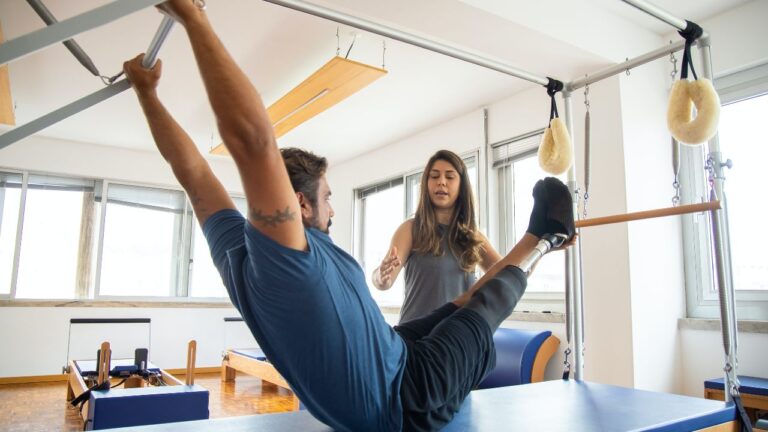 3. Get your pricing right
If you haven't thought about pricing structures and local demographics, then it's time to step to it! After all, pricing can be the make-or-break factor when it comes to opening a new studio. 
Boutique Pilates studios (especially equipment ones) can often charge a little more for their classes than big group mat classes. That's because these group classes tend to be small, with students enjoying more 1-2-1 attention from instructors than, say, gym classes with 30 + people. 
However, the prices you can charge do largely depend on your location. Studios operating in more rural areas, for example, may find their students less willing to pay top rates than in urban areas. 
Find what you should be charging for your Pilates classes by researching rival studios in your local area or, alternatively, look to studios operating elsewhere in areas that are similar to yours (who will probably be more willing to reveal their average Pilates class price to you).
Once you've got the information you need, it's time to go away and price your classes in a competitive way that fairly reflect the value of the services you offer.
Getting insurance should really be number 1 on the "how to open a Pilates studio" list. Without it, you could be liable for medical expenses should a student get injured accidentally during your (or your fellow teachers') class. 
While all practicing Pilates teachers need "Professional Indemnity Insurance" (which means, hopefully, every qualified instructor before you hire them), it's always best to check! To avoid any complications – and scary legal battles – it's worth making sure that anyone you invite to teach in your studio is insured and that yours (if you're also a teacher) stays up to date.
5. Establish your business structure
Setting up a legal entity, making sure you have the correct permits to run a studio, and registering for the right taxes – these things might sound intimidating and highly technical. Still, they're vital aspects for setting up a new studio.
While it's not pleasant to think about, it's essential you ensure that your studio is insured and that all personal assets are safe in case problems, including lawsuits, arise. 
In terms of business accounts, there's no legal requirement to set up a business account with the studio; you can choose whether to use your personal account or a separate one. However, this can get complicated when the end of the tax year roll around and you have to go through your expenses. 
Having a separate account can be the best and most time-efficient option in this instance. As the studio expands and starts making a certain amount of money, you may choose to (or have to, depending on your location and revenue) open a business account.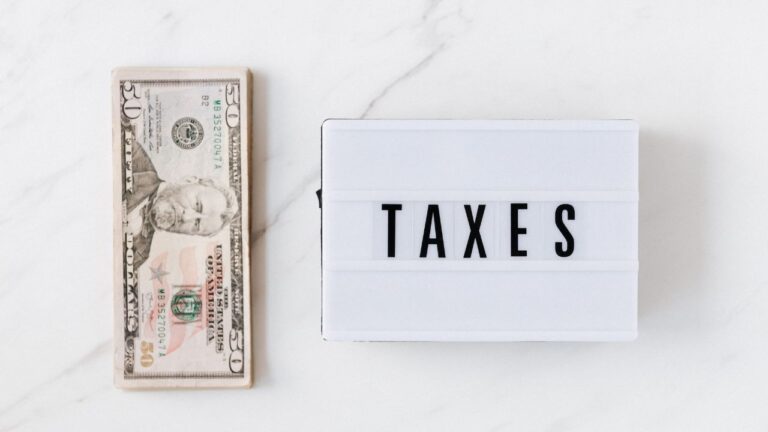 6. Have a clear marketing strategy
These days getting a website for your studio (along with Pilates branding) is only the first part of a more extensive marketing puzzle. To make sure your studio launch goes off with a bang, and you continue to attract customers, you need to have a clear marketing strategy in place. 
This strategy should include:
Referral marketing

: Referral marketing basically means providing an excellent service for existing customers so that they, in turn, introduce family, friends, and contacts to become new customers. As your clients start to stand taller and look more toned, their friends will stop asking "is Pilates worth the money?" and instead ask where they can sign up for classes!

Content marketing:

Content marketing comes in all different shapes and forms, including infographics, blogs, and instructional videos. Use them on various social platforms to encourage engagement, build your brand identity and attract customers, 

Social media

: Stay active on social media to connect with existing clients, entice new ones, and promote all your content marketing and offers.  

Run offers:

Run offers to entice people to come by and try your classes and 1-2-1 sessions. These might include free trials, free one-on-one sessions, discounts, open days and anything else you can think of to get the clients in the door.

External networking

:

External networking might seem like an old-fashioned marketing technique, but it's actually a really effective strategy for new Pilates businesses to try – after all, most of your business will come from the local area! Get out and connect with nearby businesses, schools and churches to promote your new studio.
7. Invest in scheduling software
Think investing in scheduling software is a luxury at this early stage? Then you're very much mistaken!
Having business management software to hand, such as cutting-edge platform from Ruoom Inc., allows you to spend more time teaching and less time on the tasks you hate (hello, admin!). 
Having software like  embedded on your website streamlines the payment and booking system. Willing and excited would-be students can therefore book and pay for classes either on the spot or remotely when they feel inclined to, meaning you're less likely to lose their interest (and the sale) with back-and-forth emails and invoices.
Having processes like this in place from the beginning also allows your business to become instantly more efficient and scale as time goes on. 
On top of those benefits, the Ruoom® team created certain unique features which help businesses plan out their physical spaces to account for social distancing (vital in a post-Covid world), limited space, or just general organization.
How to open a new Pilates Studio: the takeaways
Opening a new Pilates studio can be exciting and daunting in equal measure. To keep things fun and reduce your stress levels, keep reminding yourself why you set out on this adventure in the first place. 
Minimize any personal or professional risks by getting these 7 things in place, then take time to enjoy the process – along with plenty of Pilates!