If you're searching for dance equipment, you're most likely starting a dance business; or, it could be that you want to simply elevate your existing dance business. Wherever you're at, choosing the right equipment for your dance space can set your studio apart from the competition, and create the right foundation for performance and technique.
Whether you're a dance studio, a professional dance company, or a dance academy for young students, there's quite a lot of dance equipment you'll need. At the very least, you'll need a sound system, flooring, and software to organize clients and staff. Luckily, we've compiled a guide to help you curate equipment for your dance business! Keep reading to build the studio of your dreams.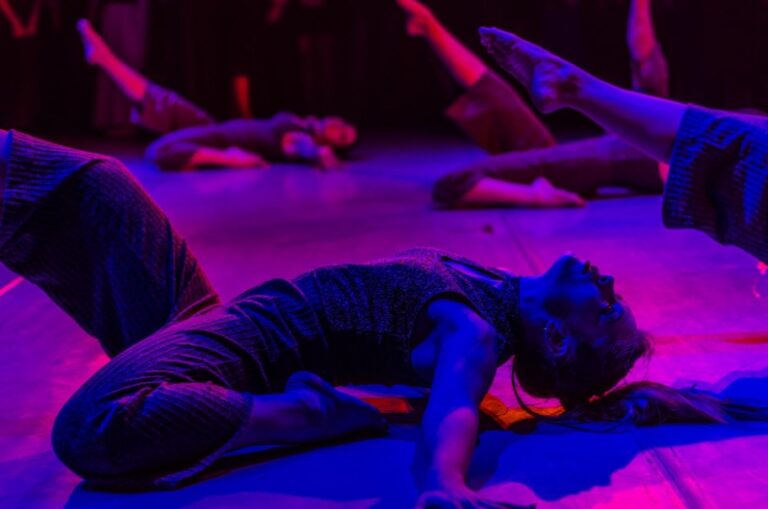 Studio Basics: Floors and Mirrors
Dance styles are highly specialized artforms, and thus require that students train in a specialized environment. In order for your dancers to blossom, you'll need your studio spaces to have dancer-friendly floors and mirrors.
For most dance styles, you'll need sprung, marley floors. Basically, sprung floors absorb shock. Many dance forms require jumping and floorwork, both of which force the dancer to fall into the floor. Sprung floors protect the dancer from impact, and make floorwork, acrobatics, and jumping much easier and safer. Because marley is highly durable and smooths out any surface, marley is considered the most dancer-friendly floor covering. Made of vinyl, marley protects dancers from slipping or tripping.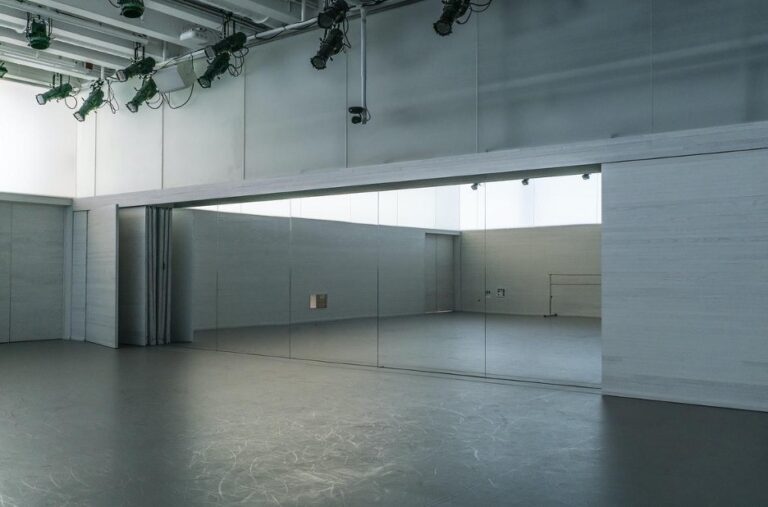 In order for your dancers to perfect their craft and self-correct, you'll also need mirrors. Mirrors help the dancers apply your corrections, and make sure that they are in alignment. For choosing the mirror material, glass is usually the best option, as it has the clearest reflection. Although acrylic mirrors are less expensive, they aren't as durable and can produce distorted reflections.
Before you purchase your mirrors, you'll need to measure the length of your studio walls. In addition, it's better to go with thick mirrors; if a dancer happens to bump into them– which happens every now and then–thick mirrors are less likely to shatter.
Presentation: Sound Systems & Cameras
Floors and mirrors are important for creating a physical foundation, but the sound system is the key to set the tone of your dance business. One of the purposes of dance is to interpret music; the beauty of dance comes from a choreographer's ability to transform sound into physical, moving art. Because music and dance are often one in the same, you'll need a top-tier sound-system. For your sound system, you'll need a music console, speakers, and an amplifier in all studios.
While cameras weren't always crucial dance equipment, they've become essential in the age of social media. In today's time, it's important to have professional content for social media (with consent of the dancers, of course). Students and dance clients are also looking for professional footage of their performances as well! As a result, you'll need a good camera system to generate and capture content for you and your dancers.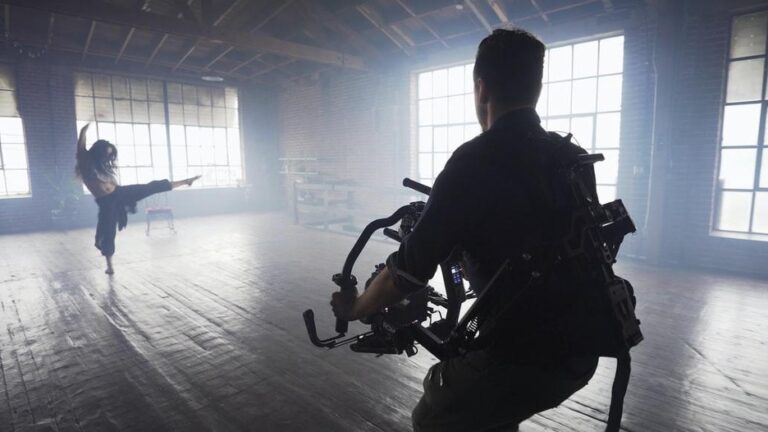 Organization: Staff and Schedule
In dance business, bad studio organization often destroys a company or studio. As studios grow, so do the amount and variety of classes, rehearsals, and performances; this of course is a wonderful thing, as long as there is proper organization of personnel, clients and events. In terms of dance studio equipment, office organization software is as vital as floors or mirrors.
Our appointment software plan helps you stay on top of your classes and schedule. In this plan, you can easily view staff shifts, client bookings, and add tasks and notes. In addition, there's also an easy way to check in students, company members, and clients into their designated rehearsal spaces.
With our team management software, you can also view information about your staff: contact information, hours worked, and what classes they teach. Most importantly, we offer payment integrations through paypal, stripe, and I'mport. No need to have fussy payment transactions. With our plan, clients can pay with ease.
All with one software, you can readily access everything you need to run your business. Never overlook business organization as an essential equipment for dance–your clients and staff will thank you.
Organization: Make your Space Secure
In the age of Covid, optimizing physical space has become a part of everyday studio life. With our appointment software, you can create floor plans that are safe and socially distanced. Our algorithm automatically creates a dancer placement plan using just three measurements of your room. On top of that, our software can even track unmovable obstacles within the room, and correct floor plans based on the obstacle.
Your space should be secure and organized for the health of you and your dancers. In a physical artform that's in the wake of a global pandemic, software that organizes your space is a business must.
Student Supplies: Go the Extra Mile
Dance students and professionals already pay quite a lot for personalized items like pointe shoes, leotards, and proper attire. Separate your dance business by providing the rest. Therabands and yoga mats are some example items that are vital for dance conditioning and stretching, and a foam roller is a life-line to the sore dancer. When your dance clients or students have just pushed past their personal best, reward them with some extra comforts and equipment.
Although the artform is very physical, dance is also an aesthetic artform; whether they're performing on the stage or in the classroom, dancers want to feel confident. Keeping hair ties, bobby pins, face spray, and cleansing wipes can help dancers define their look and boost their confidence. By providing these extra items, you'll set your business apart.
Know Your Studio: Equipment for Different Dance Classes
Lastly, to open a dance studio or break into another genre, you need to know your niche. Equipment for dance varies from style to style, so just make sure you look into your class styles in depth. We've listed some styles of their corresponding equipment below.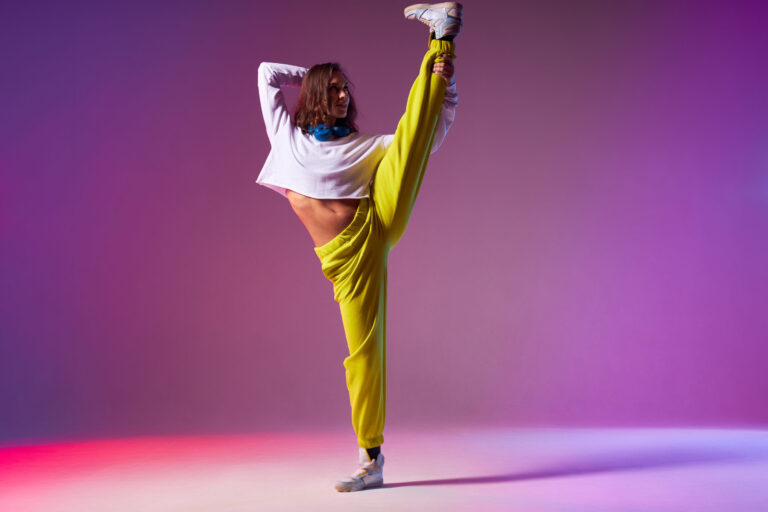 Classes that Teach K-Pop/ TikTok Dance Trends
Many studios that teach Kpop routines or trending TikTok Dances have a striking interior design. While interior design is important for any fitness space, it is especially important for studios that are aimed at presenting content made for social media. Many of these studios offer complimentary video clips to their clients. If you want to break into this genre, the design of the room is a key element in how you'll need to prepare your classroom. In a way, you can think of your studio design as necessary equipment for your dance classes.
If you want to open a ballet studio, ballet barres are a no-brainer. Because ballet barre is traditionally the first 30 minutes of every ballet class, it's fairly impossible to hold a ballet class without the barres. Because ballet emphasizes flexibility, the barre has also developed into an indispensable stretching tool. Even outside of ballet, barres have become the trademark image of dance studios.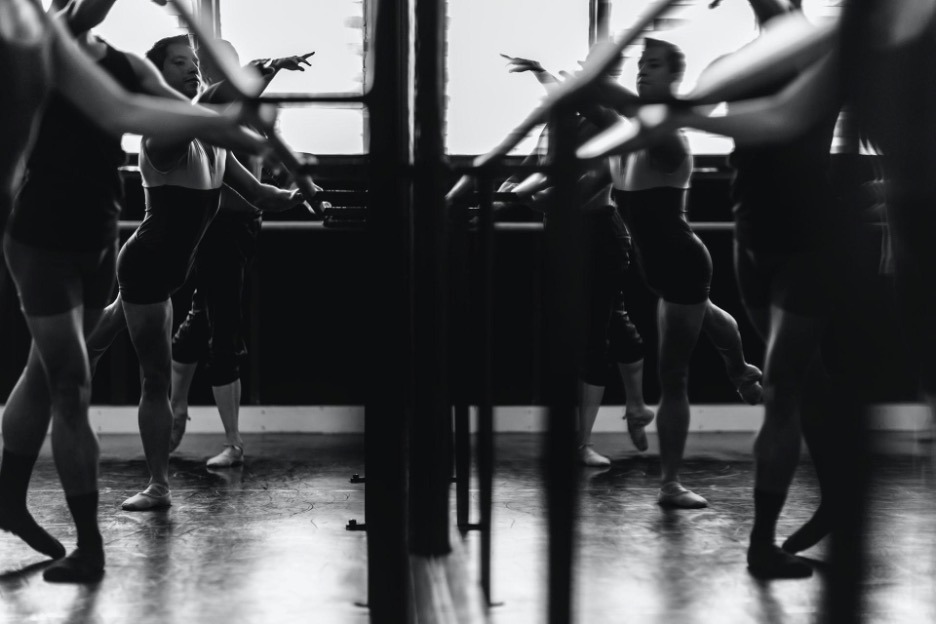 Choosing the right barres, moreover, is tricky. Many dance studios opt for bolted-in, non movable barres because they are more sturdy; other dance studios opt for movable barres to create room in the space for other dance forms. If you are opening a studio that is primarily based on ballet, then it would be good to get bolted in barres.
In addition, if you're looking to take your existing ballet studio to the next level, it's always a good idea to add an instrument to the room. Although grand pianos can be costly, the mark of a true ballet studio is the presence of a piano accompanist. Just make sure you have the budget and space for an accompanist.
In modern and contemporary dance, the focus is often on floorwork. Consequently, it's good to provide protective items like knee pads for your dancers. Furthermore, when learning more complicated floor techniques, mats always help.
Similarly to ballet, providing instrumentation is a way to push your studio to the top. However, for modern and contemporary dance classes, oftentimes musicians can bring their own drums and instruments. Whether you want to provide physical instruments is up to your discretion.
Folk dance is a broad umbrella that could encompass many different kinds of equipment. For some folk dances, you'll need to provide swords or weapons; for others, you might need to provide scarves or tambourines. Either way, it's important that you provide these essential props for your students.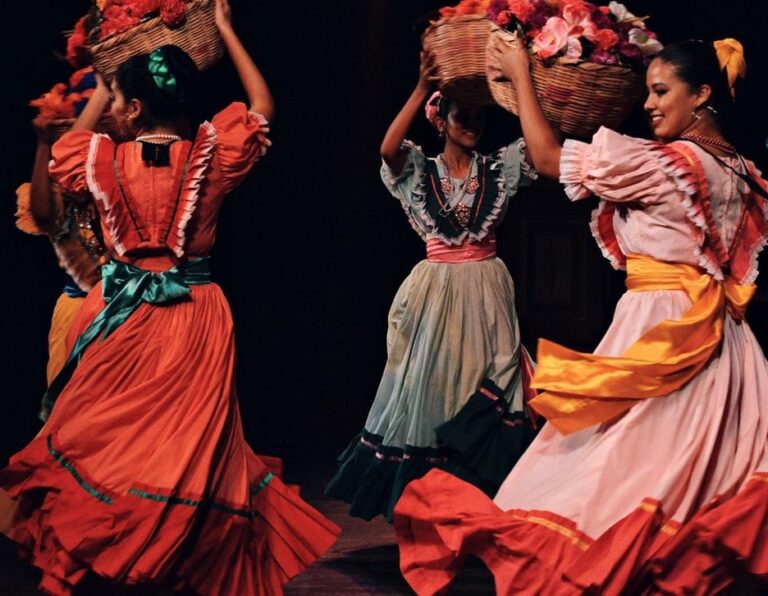 With the Right Equipment, Your Dance Business is Ready!
Now that you've examined all the different components of creating a dance space, you're ready to either open or level up your business. With the right space and tools, your dancers will perform their best.