Starting a business in the fitness industry can be an exciting and daunting time, especially if it's your first business venture. Considering elements such as space, location, and clients can be paralyzing and challenging to know where to start or even take the plunge. Not to mention whether you should go for a large-scale gym or boutique gym setup. So, in this article, I will clear the air and give you ten reasons why you should open a boutique Gym in 2022.
Let's jump in!
What is a Boutique Style Gym?
A boutique gym is a smaller scale gym (300sq ft – 1000sq ft) that offers a specialized health and fitness experience. Boutique gyms and studios typically embrace their identity within one to two different modalities, such as personal training, spin biking, and Pilates, while offering their clients a unique and personalized experience. In addition, loyalty is often associated with well-run boutique gyms and studios by providing specialized service and community. As a result, clients feel like they are a part of something more than just a gym. 
While characterized by size, boutique gyms are often small gyms full of personality and uniqueness and offer a couple of training modalities. Being boutique gyms allows owners to choose a select few training and treatment styles that show not only the owner's values when it comes to health and wellness but their clients. By operating and investing in a small-scale gym, you will not only give yourself a business that trains and treats people the way you do but a platform that speaks volumes about your brand. What boutique gyms lack in size often make up for in customer service and a unique and specialized experience that gives the clients a sense of exclusivity.
10 Reasons Why You Should Open a Boutique Gym in 2022
If you're reading this article, you're likely that you're considering your options when it comes to opening or expanding your health, fitness, and wellness business. While both styles have pros and cons, I will outline why I believe you should consider opening a boutique gym. 
When it comes to business, branding is crucial. The evolution of branding over the years has seen its move from a premier company and corporation-based idea to what is now widespread across small businesses, even down to the individual. With the rise of small businesses, entrepreneurs, and social media, more and more people are promoting their personal brand and identity alongside or even at times over their business brand.
So, how will a boutique gym improve your brand?
One of the critical elements of a boutique studio is its personality. So often, when you enter a boutique gym, you can quickly identify the owner's taste and the clientele they are trying to attract. This is where opening a boutique gym comes through for those seeking to expand their health and wellness business. Creating something in line with your style gives your branding that extra punch.
From large element choices such as equipment and selection of studio layout, all the way down to your logos, signage, and merchandise, you can customize and portray yourself and your values.   
Second on the list, but arguably the most important, is community. No business, gym, or studio is anything without a robust and loyal customer base built on a community of like-minded individuals. An excellent example of this is Cross Fit. 
If you have ever been to a Cross Fit Box (Gym), it's evident that there is a clear sense of unity among the people that train there. Over my years as a therapist and business owner, I had the privilege to work at many different Cross Fit gyms and events. And let me tell you, the fostered community is welcoming and, at times, electrifying, which I rarely see within a regular gym setting.
Rarely will you enter a gym like this, and it is quiet. Instead, the most common sounds are a loud, supportive cheer from coaches and friends encouraging those battling through a workout. This energy and support are why so many people love it, are loyal to the sport, and keep on coming back.
Will your boutique gym need this intensity to grow that community feel? No. 
This is just an example of a strong community where people thrive. Yourself, your brand, and your vision will be your source for building that desired community. By operating a boutique gym, you can choose how your gym looks and the type of client you want. From here, you can build that tight-knit community and loyalty that you can't get at bigger gyms.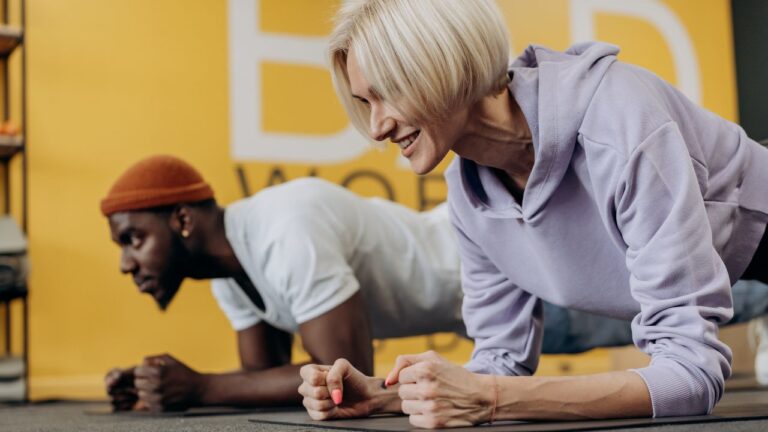 Opening and operating your boutique gym allows you to provide the services you want. I worked in both personal training studios and clinical practice throughout my time in preparation. While working in these spaces effectively treated patients, we often found ourselves referring offsite as neither had both manual therapy and personal training within the same space. Many years passed, and when I finally had the opportunity to go out on my own and create a space, I decided that I would offer both manual therapy and exercise rehabilitation in one location.
When creating a boutique gym, we can customize the service that will not only suit our modalities (fitness, yoga, Pilates) and values but help to reinforce our brand and our personality comes through.
For me, I made my clinic space and gym one. That way, when my patients, new or existing, arrived at my studio, they knew what they would be partaking in a passive and active treatment. This presentation of service helped me differ from conventional clinics or boutique gyms, further establishing my brand and making myself known within the gym and sporting communities. Opening your boutique gym gives you the freedom to customize your service that alignments with your treatment style and values. 
By providing a service that is uniquely you, you will help market yourself to clients who share the same values, creating that sense of like-mindedness, which will help develop that sense of community.
Styling for your boutique gym is a powerful way to convey your personality and service and cement your brand.
I believe this is where boutique gyms shine, as the owner has the power to apply their unique style to their studio. From the layout, equipment, and décor to the more minor touches like merchandise and even email letterheads, these elements make for that personalized experience that can show your existing and new clients who you are and your brand.
While working in or operating a larger gym can have styling elements, often they are directed to the masses.
The benefits of styling your boutique gym allow you to convey yourself and attract people with similar tastes, values, and goals.  
Running your boutique gym can be a lot of fun, and if you're in the health and wellness industry, laying out your perfect gym setup is an incredible feeling. A boutique gym layout can say a lot about the business and brand.
The first boutique gym I worked out of was a personal training-based gym that offered personal training, small group sessions, spin classes, and Pilates. It had an excellent layout based on space and functionality, with very few machines, a multi-function squat rack, cardio equipment, and Pilates reformers. 
All the equipment within the studio was carefully selected. It could easily be moved to allow for larger groups and activities while still having heavy weights for the lifters and specialized equipment for Pilates classes.
The result, the clients loved it. 
Having a variety of easily maneuverable equipment allowed the trainers to change up sessions and workouts, which kept the space fresh and the sessions engaging.
Having a boutique gym is great fun, and having the ability to create and adjust your layout can take your style, business, and brand to another level.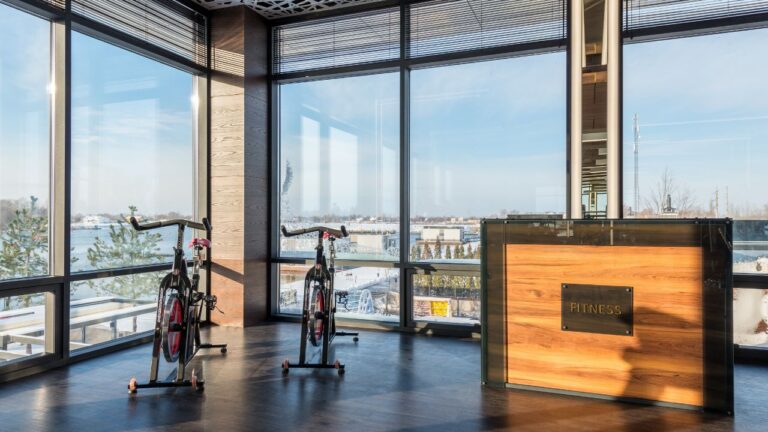 Few things say more about health, fitness, and wellness setting than the equipment; it's one of the main reasons people come to see you. 
Being able to pick and choose the equipment that you'll be using daily can be exciting and elevate your training sessions, client results, and the styling of your boutique gym.
When I originally opened my business, I had a small space, and I knew that I had to carefully select the equipment I needed to treat my target market. 
Having treated many weightlifters and athletes, I knew I wanted to have enough weight to challenge them if needed, but not so much that it overwhelmed the space.I took the principles of the studios I had worked in in the past and built my space around very few large items and more functional equipment.
My equipment included some free weights, a squat rack, barbells, a suspension trainer, a bench, and a massage table. That's it. Yes, the space was small, but it had everything I needed. The benefit of a boutique gym is that you don't need to have everything a large-scale gym has, only what you need to service your clients.  
Location is critical to building a thriving and sustainable business when it comes to business. But what if I told you it wasn't nearly as important as the factors listed above? Would you believe me?
Over the years, the boutique gym and small gym spaces have increased dramatically as fitness professionals have decided to leave the gym space to own and operate their fitness centers. Through this time, I have been a part of many gyms, studios, and clinics, some of which had been in prime locations amongst busy social hubs and many tucked away within small malls, factories, and laneways which all had great success.
Where are the smaller tucked-away gyms as successful as the exposed ones? Sometimes. But how?
Location isn't the only thing people look for when you operate a business. They look for the place that suits them, the one that matches their values and training style. When it comes to opening your boutique gym, you can focus on what suits you and your target market. The beauty of operating your own space is that what you lack in location exposure can be made up with personality and service.
I started in a small clinic room in dental surgery, expanding to a home gym, before getting a shop within a mall. None of these were ideal locations, but they were enough to build my business. Not only that but each time I moved, my clients would tell me what they loved about my current and past spaces. Some would express their appreciation for the location of the dental surgery, while others loved the personable home studio feel.
The point I'm trying to make is this: There are so many factors determining location you won't know which to pick but just make an educated decision. Then you can start doing the things that matter, like building your brand, perfecting your services, and creating a loyal community.
When you're planning on opening your boutique gym, you'll likely be welcomed by the rapidly growing list of expenses, from insurance, rent, and equipment, to name a few. 
One of the best parts of running and operating your boutique studio is that you have the luxury of taking it slow and at your own pace. Someone once said to me, 'many profitable businesses have closed due to poor cash flow,' and when you own one, you'll see why.
Businesses rarely will bring in the same sales month to month, which, if not appropriately managed, can cause a lot of pressure and financial stress. When it comes to boutique gyms, however, while you aren't immune to cash flow issues, you will be able to predict and manage them better as you will gradually build up your assets and manage your monthly and yearly liabilities.
By beginning small, you will be able to keep track of your monthly costs and wrap your head around what it requires to keep your cash flow on track. From here, you can then confidently progress and build your business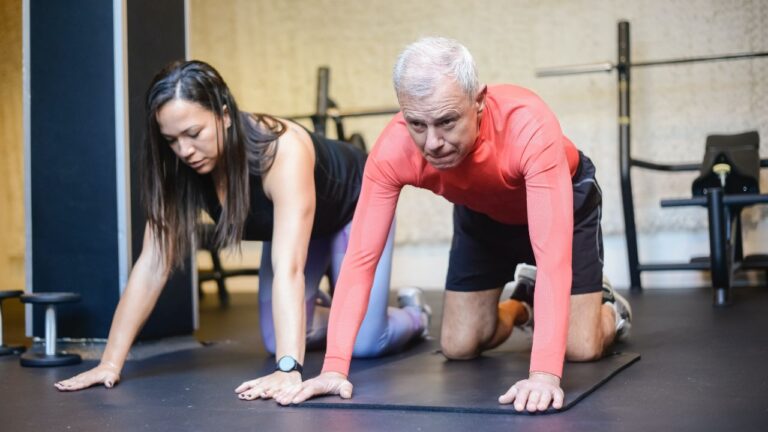 If you're a part of the fitness industry, you'll know that trainers are often sub-contractors. This means that the employer (Gym) employs the trainers at a rate of pay based on a percentage of the cost of the sessions. So, if the boutique gym charges $50 per 30 minutes session, and the trainer has agreed to a 50% (rate), the trainer will be entitled to $25 for that session.
While this isn't always favorable to trainers, if done correctly, where the trainers are supported and assisted with client acquisition, retention can be highly beneficial to both gym and trainer. This is such a great model for boutique gym owners because you can have someone working within your premises without having to pay them a wage on the slow days. The trainers will only be paid for their sessions, as you get paid for your sessions, thus reducing the financial risk.
Another reason this is great for boutique gym owners is that given their smaller size and niche market, trainers are often selected carefully and treated as an investment. As a boutique gym owner, this means that you want your trainers to be busy, as the more sessions they do, the more money comes in. I have worked in both settings, and while not always the case, small studio gyms will look after their staff better because they represent their brand, and the happier the team, the better the business runs.
On the other side of this, I have worked in large gyms that have just charged a monthly fee, and so long as they get that money, they don't mind how it is going and leave you to fend for yourself. Contracting is a great way to expand your business without the financial risk. Just be sure to support your staff, help them build up their client list, and make your gym one that both trainers and clients rave about. 
The benefit of opening a boutique gym or studio is that you can start small and build up. When we think of larger gyms, we often see fancy layouts, machines, and equipment. However, we don't often see the business loan and the mountains of debt that follow. 
Now, this is not to say that opening larger gyms can't be profitable, but instead that when you're starting, a small-scale boutique gym requires less to get started.
Once I moved on from the clinic room, it was a small space in my house with a treatment table, an old carpet, and a couple of kettlebells. This cost me little to no money, and I knew I could build my dream studio from here. Over the next 18 months, I pulled up carpets, painted walls, bought gym equipment, and installed wall-length mirrors.  I went slow and built gradually, and while you don't necessarily need to do this, I felt it was a great way to relieve the financial stress of owning and operating my boutique gym.
One of the greatest parts of doing this is that my clients loved watching my business grow, and they felt a part of something bigger as I took requests for equipment and even related my purchases to their needs and how I was going to treat them. While not all growth steps aren't risk-free, and my transition to a shop wasn't without its headaches, opening and operating a boutique gym can give you the freedom to choose how and when to expand while maintaining its personality and values. Partnering with teams like Ruoom® also helps you scale without worrying about daunting operational costs. They grow with you at affordable rates for teams of 2 or more. And if you remain a solopreneur (like myself), their software is free, forever.
Boutique gyms present an opportunity that larger gyms don't. Their style, personality, and branding are excellent for new fitness business owners to branch out and begin their health and wellness journey. With so many positives to opening and operating a boutique gym, are you considering opening one in 2022? What are you most excited about?