Is Owning a Yoga Studio a Good Business?
When I became a yoga instructor, it didn't occur that I'd own a yoga studio. When I finally decided to take a yoga teacher training, my goal was to deepen my practice and share my love of yoga with other people. These are also my reasons for opening a yoga studio. I didn't think of the profit at all, which, not surprisingly, ended up with me shelling out my own money to pay for the rent and, worse – debt. So, if you ask me, "is a yoga studio a good business?" 
Honestly, it depends on how you look at it.
Many yoga instructors, like me, build a yoga studio without profit in mind. Instead, they start a yoga studio to help students feel better and share their love of yoga. Having yoga students come to class at their yoga studio is enough for them. So, when you ask them if their yoga studio is a good business, they would probably answer you with a resounding yes. 
I used to resonate with these yoga studio owners, so I don't blame them. But after realizing that I may have to close my yoga studio 17 months after opening, I knew I had to look at yoga as a business that needed profit. When this happened, I realized a yoga studio is a lucrative business.
How Much Does a Yoga Studio Make?
The profitability of your yoga studio depends on many factors. These include the location, expenses, number of students and regular attendance, price structure, etc. However, according to Studio Growth, yoga studios in the United States produce an average of $13,495 in monthly revenue or $161,940 annual income. Now, this is still not your profit. You still need to deduct your expenses, such as your rent, which usually covers 15% of the profit, and your employees' wage, which takes an average of 27%. 
Your gross monthly income will be $7,227 or $86,000 per year with all these deductions. According to the BLS, this income is more than the average salary in the United States, which is $56,310, according to the May 2020 National Occupational Employment and Wages Estimates. If this is the case, a yoga studio is a lucrative business. But how come many yoga studio owners fail?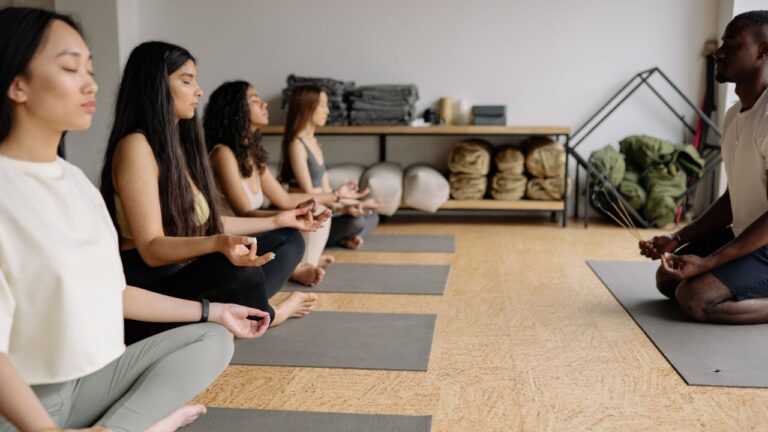 How to Maximize the Profit of Your Yoga Studio
As I've mentioned earlier, many yoga instructors open a yoga studio without profit. They want to follow their passion, help people, and share their love of yoga. I know for a fact that this is why I opened my studio. Unfortunately, while this is a good cause, it's not sustainable. Fortunately, you can help people for many years through your passion for yoga while maximizing the profit of your yoga studio. Below, I've listed some ways how you can earn a sustainable income through a yoga studio:
Many yoga studio owners start without learning about the numbers. In layman's terms, it means your business expenses, cash flow, and net profit. It means the money that goes into your business, the amount that goes out, and what is left. You can control your expenses by learning the numbers, so you have more money left (profit). 
A yoga studio is usually spacious because it doesn't have much furniture. So on times or days when you don't hold a yoga class, you can rent out the studio for other activities or classes. For example, I have soapmaking and kombucha-making courses in my studio. I also rent it out to a dance instructor for her Zumba and belly dancing classes. In addition, I know some yoga studio owner rents out their studio for MMA, jiu-jitsu, and martial arts classes.
Sell or Rent Out Yoga Gears
You can sell or rent out yoga merchandise such as yoga clothes and yoga mats to first-time yogis and drop-in students if you haven't. The renting out strategy may not make much, but it will add to your cash flow.
Adjust the Rates of Low Attendance Classes
Another way to maximize the profit of your yoga studio is to adjust the rates of your classes with low attendance. For example, if a class usually gets three to five students, consider it a private yoga session, and adjust the rates accordingly. 
Fit More Students in One Class
This strategy to maximize the profit of your yoga studio is nothing new and innovative. You get more revenue if there are more students in one class. But many yoga studio owners often forget this. You can do this by dissolving classes with fewer students and fitting them into other classes. However, in the post-pandemic world-class attendance numbers should never come before your student's safety and comfort. Luckily, Ruoom® created a product called RoomO™, a patent-pending room layout planner for businesses, to fit more customers in a desired space while maintaining proper distance between them. You can use RoomO™ for free on our website, and the tool comes with all subscriptions, including the base, 100% free tier for solo business owners.
Offer More Than Just Yoga Classes
You can make more profit from your yoga studio by offering more than just yoga classes. You can:
Offer Workshops and Yoga Teacher Training
Offering workshops and yoga teacher training (YTT) is also an effective strategy to increase the revenue of your yoga studio. If you are eligible to teach a workshop or a YTT, you will get more income since you don't have to pay someone. But inviting another yoga instructor to teach the yoga teacher training and workshop is an effective way to get more cash flow because the host studio receives a percentage of the revenue. 
Stream Your Classes and Workshops
If your students allow it, film your classes and workshops and stream them on video streaming platforms such as YouTube. You can also earn money from ads on your videos once your channel becomes eligible. These videos are also effective as marketing collateral for your brand. With Ruoom®, yoga studios of all sizes can put a paywall in front of digital services, which creates ease in diversifying product offerings.
Offer Online Classes for Paid Subscription or Paid Live Streaming
Another way to maximize the use of your yoga studio and earn more revenue is to offer online classes on your studio's website or other platforms. For example, you can live stream a yoga classes on Zoom and other software. Another option is to film types and upload them on your website for a paid subscription, either per class or per month.
Organizing yoga retreats is also another way of maximizing your yoga studio's revenue. You can market the retreats to your roster of clients or, better yet, sell them online to reach beyond your studio's students.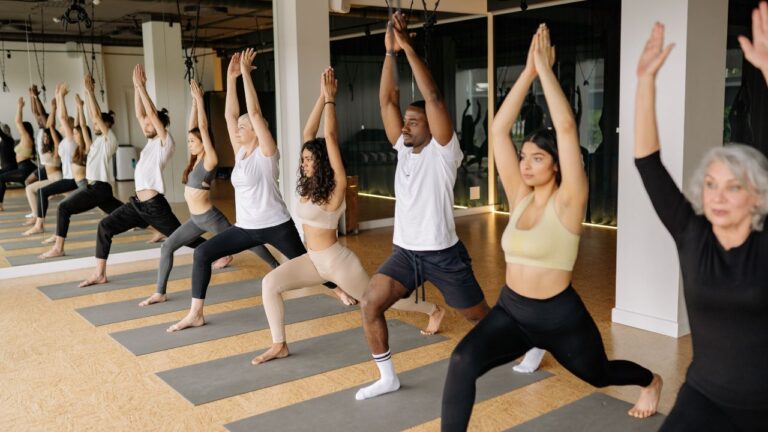 Whether it's a yoga studio or an apothecary, any business is good if profitable. So as a business owner, it would be best if you focused on the revenue, sharing your passion, and helping people. By doing this, you are helping yourself help more people through your yoga studio.