As a dancer and performer who has lived in New York City since 2018, the majority of my time here has coincided with the Covid-19 pandemic. Coupled with personal life events, the pandemic completely altered my day-to-day life and how I connect with the things that I love—like dance, and more broadly, the dance community here in New York City.
The dance world has changed so much due to the Covid-19 pandemic, and it has forced me to realize the importance of community, whether that is in-person or virtual. When I wasn't able to see live shows and take dance classes in person anymore, I desperately needed to find other ways to satiate my appetite for dance and the arts. That is when I fell in love with reading again. Here are six reasons why I think a dance book community could be beneficial for our dance world.
1. Virtual Community in a Post-Pandemic World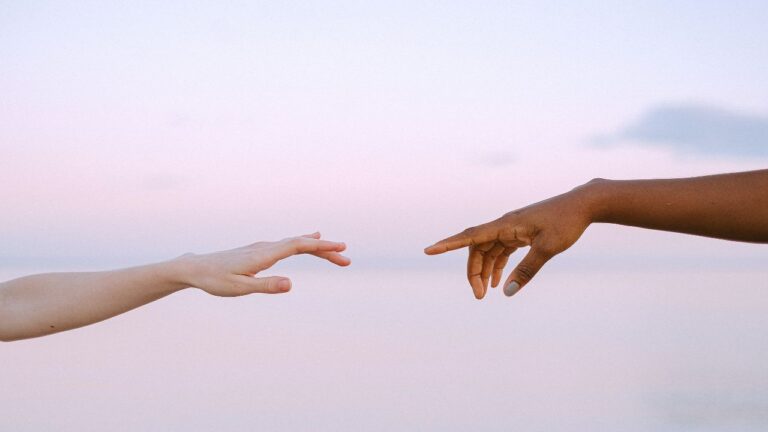 As I mentioned before, I spent much of the early pandemic alone in New York City. Suddenly, the rich, bustling world of live dance classes, workshops, and performances was stripped down to exclusively virtual events. New York City can already feel like an isolating place without a global pandemic, but this experience has forced me and others like me to prioritize connection in a way that my introverted self didn't realize was so important.
Connecting with friends over shared interests was a way of adding normalcy, and it brought the joy of discovering something new to the limitations of lockdown life. I rediscovered my love for reading books which then gave me something to share in key moments of conversation, like when I met a new teacher virtually after a zoom class; the ability to reference relevant literary material made it easy for me to simply have something to talk about, and therefore made it possible to form new relationships during a time of limited contact. In a world that can still feel very disconnected, I believe that having a virtual dance book community can act as a forum for connection.
2. Education on the Health Benefits of Dance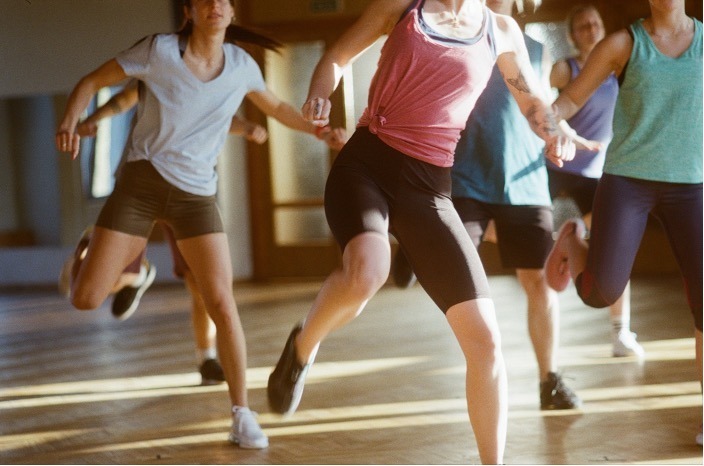 Although there is a popular emphasis on the aesthetics of dance, it's important to emphasize that dance has several health benefits. Put simply, dance is one of the best forms of fitness there is, and it is primarily a form of wellness. Because dance is a wellness activity, it's additionally wonderful that there's so much overlap with other fitness communities; for example, many professional dancers often cross-train with pilates and yoga. Alongside the contemporary, modern, and ballet classes I take throughout the week, I also personally crosstrain and can understand the intersections that dance facilitates–which a dance book community can highlight. Dance can be a gentle or a high-intensity workout that improves body alignment, flexibility, and cardiovascular strength.
If you're interested, you can find many books detailing different dance and dance fitness techniques to fit their interests. Along with the physical benefits, dance is inherently a social fitness form that can benefit its artist in a plethora of ways. Like many forms of exercise, it has been shown that dancing can aid in preventing anxiety, depression, and overall stress. A dance book community can be an excellent resource for those seeking out dance as a form of mental, physical, and social wellness.
3. Deconstructing Gatekeeping: Advocating for Everyone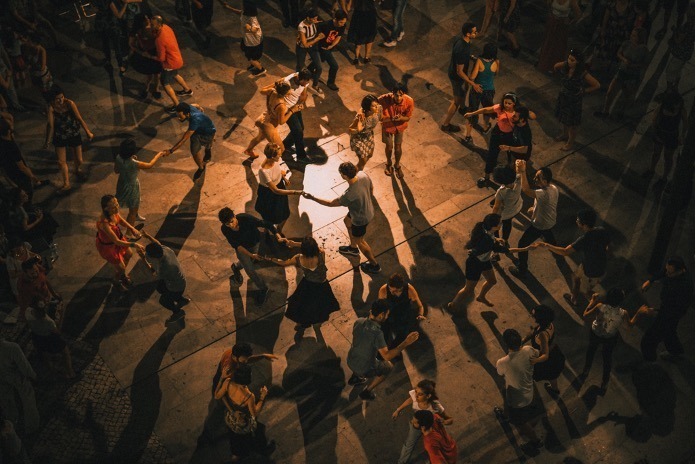 It's simple; dance is indeed for everyone, and we all have the right to experience and love dance. We all have the right to be interested in dance, whether that is through spectating a performance, participating in social dance, participating in concert dance, or simply reading about all of the different ways dance can be a part of our lives. In many ways, this also means recognizing that dance, as an art form, does not only have eurocentric manifestations.
When I was younger I heard the phrase "Ballet is the foundation for all dance" so much that I believed it–that is until I was exposed to the origins of modern and contemporary dance. It was only through my own independent study that I discovered the beauty found in indigenous, folkloric, social and international dances. When I dance Bachata and Merengue with my Dominican boyfriend in my living room, I can access an entirely different spectrum of emotional and movement pathways. Because dance is a pathway to understanding self and culture, featuring multicultural books and content about dance will bring forth acceptance, accessibility, and a more comprehensive understanding of the artform and our global landscape.
4. Confronting our Issues: Reading for a New Way Forward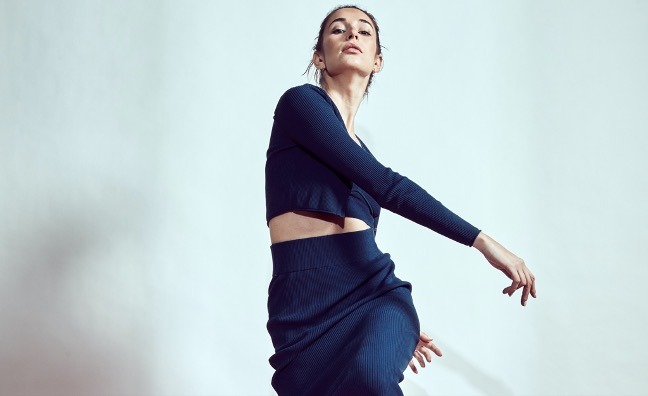 It's no secret that there's historically been a lot of negativity and trauma within the dance industry. As someone who grew up dancing and continues to dance now into my twenties, I understand that some aspects of the dance industry can–and should–be done away with. A dance book community can bring forth and highlight these issues in a way that gives people the necessary information and agency to discuss the issues that may be affecting them. A dance book community can give dance professionals, students, and educators the tools to prevent deeply rooted issues such as eating disorders, abuse, racism, sexism and more.
5. Reviving a Dying Industry: Advocating for the Art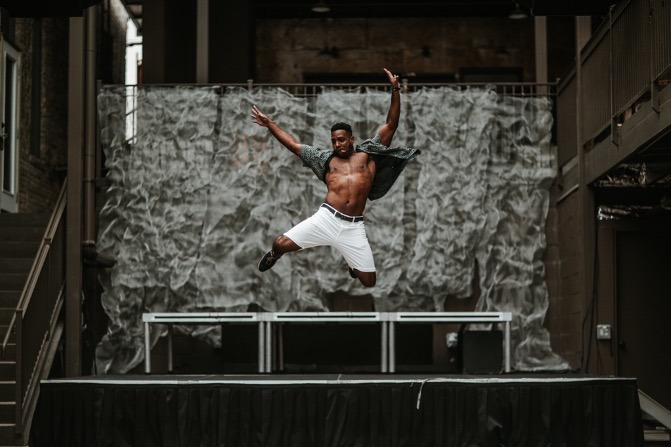 It is extremely difficult for any artist to get funding for projects in the United States–especially dancers. The Covid-19 pandemic has certainly made this more difficult, but even pre-pandemic, leading dance companies closed as a result of lack of funding, leaving many artists out of work. Part of this is also due to a lack of interest and exposure. Perhaps a non-dancer could find a book about contemporary dance through our dance book community and decide that they want to see a performance. Or, perhaps they will go take a class at their local studio, thus encouraging engagement with local dance industries everywhere. 
However, this also brings up the important dilemma of inaccessibility, or the fact that dance is often reserved only for those who can afford it. This is why having readily available resources, such as a dance book community, is so vital to the artform's survival. Through a book community, readers can experience dance in small ways, such as reading about the artform, hearing about others experiences with dance, or viewing inspirational images. Through this platform, dancers have a way to advocate for themselves, and those new to dance have a way to become familiar with the artform.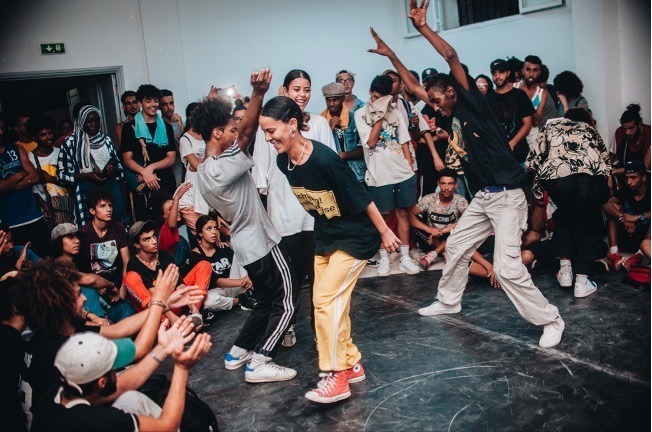 I think I speak for all dancers when I say there is nothing like walking away from a performance with renewed inspiration. Books, for me, have the same effect. Reading about a choreographer leads me to search for their work online or in person, which then leads me to head to a studio to play around with movement. There is so much creativity, play, and artistic expression to be created through a dance book community. Consequently, my wish is to help create a space to share books that motivate me, and perhaps invoke the same feeling within others.
Let's Build This Dance Book Community!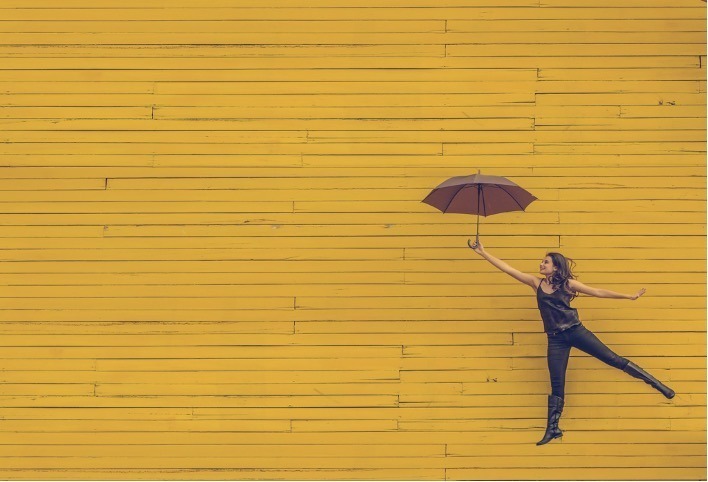 Truthfully, I have always loved reading, but gradually I fell out of the habit due to the hustle and bustle of everyday life. Still, like most readers, whenever I walk into a book store like The Strand in New York City, I have an overwhelming urge to buy new books–no matter how many of them I have piled up at home.
But, as the world slowed down, I had the time to explore my interest in literature. While this had many other benefits, it allowed me to connect with dance in a new way. By experiencing dance through literature, I connected with dance on a more complete level, and I realized how a dance book community would benefit the dance community and industry as a whole. So, come on this journey of discovering dance books with me. I can't wait to share what I find with you!
Follow for More
Check out my Instagram to stay up to date with my upcoming book finds and blogs on Ruoom.com.