Disclaimer: Affiliate links are used in this blog post.  Please see our Affiliate Links policy in our Terms & Conditions page for additional details.
The coronavirus pandemic has transformed the fitness industry. Personal trainers and fitness instructors have had to learn how to become an effective online fitness coach seemingly overnight. During lockdown, the only option was to work out at home. Governments all over the world encouraged the public to exercise regularly from home for months.
But what's different now is that the spread of COVID-19 has changed the way online home fitness is perceived. Consumers are now much more accepting of the convenience and effectiveness of online home fitness, realizing they no longer need to go to the gym for an effective workout. The online home fitness revolution isn't new; it had already begun well before the pandemic. A massive takeaway from the last few months is that people need movement in their lives but now people can access premium online fitness classes with just an internet connection. Consumers are also watching what brands do very closely. There are strong statistics showing consumer demand corporate social responsibility. Consumers are interested in supporting with brands with align with doing good and taking a stand to do what's right.
A lot has happened in 2020. It has been a year of changes and many adjustments, many of which are here to stay for the long term. While the fitness industry will continue to evolve,  let's take a look at how the events of 2020 have changed the way people workout.

Digital Fitness Becomes the "New Normal"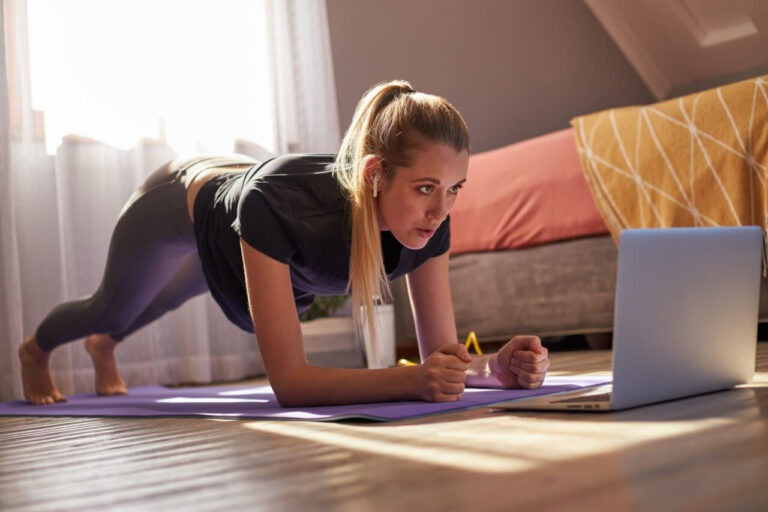 Gym-goers and fitness enthusiasts are looking for new ways to stay fit. They are looking for motivation, accountability, and accessibility. With more people staying or working from home, savvy fitness brands are taking the opportunity to connect with clients and strengthen relationships through digital fitness.  Amidst the pandemic, online fitness apps saw a surge in downloads. During the week of March 22, 2020, health and fitness apps set a record number for weekly downloads with a 40% increase. Apps like Nike Running Club, Asana Rebel, and Strava experienced a jump in downloads. 
With competition heating up in the digital fitness sector, now is the time to leverage technology in a way that allows you to connect and support clients. Even as restrictions begin to ease throughout the world, there has been a clear shift in consumer thinking and mindset, with many people turning to home fitness to stay fit and healthy. With companies such as Square, Coinbase, REI, and Zillow, announcing the ability to work from home permanently, consumers will want more flexibility in their workout options and online group training options allow that.

With the potential for another spike in COVID-19 cases, it's important to be in a strong position if a second wave or lockdown were to hit. Because of this, the new era of digital fitness looks set to become part of the "new normal" in the fitness industry.  In our blog, How Personal Trainers Are Supporting Clients During COVID-19, we look at the other side of the equation but come to the same conclusion: The online training method for coaches and fitness instructors are here to stay.
Changing Consumers Expectations
This pandemic will have a lasting impact on the industry and fitness facilities are now, or will begin to, implement very strict protocols in order to re-open. With increased cleaning and demand for a contactless experience, the fitness industry will have to adjust to a "new normal." Rigorous cleaning, limited gym capacity, and contactless payment are crucial factors for consumers when deciding where to work out next. While some people can't wait to get to the gym, others are nervous and anxious about the situation. Consumer expectations are changing. With a big demand for smaller, more controlled environments, boutique fitness studios are more attractive than big box gyms with lots of people. The pandemic has changed the way we think about work out. 
The demand for fitness instruction, accountability, and motivation, combined with increasing anxiety around the spread of COVID-19, means that the consumer mindset has shifted. Throughout the pandemic, another shift has taken place. Social justice has become a significant influencer in consumer decisions. People want fitness brands to support racial and social justice and fight for equality. In the future, consumers are much more aware of issues in the world and want to support brands that are actively encouraging justice and inclusivity. The last few months have emphasized the role community has to play in fitness. The social aspect of fitness is extremely important. 
Consumers want to connect and engage with other like-minded individuals. Whether it's a fitness community on social media or in your Zoom yoga class, community plays a big part in movement and exercise. This is something to take away and apply to your own business. In our blog Why 2020 Is The Year for Accessibility In Fitness, we do a deep dive into accessibility, how businesses can implement longer term changes and provide a list of free resources to help your fitness club make improvements. 
Major Drive in Online Fitness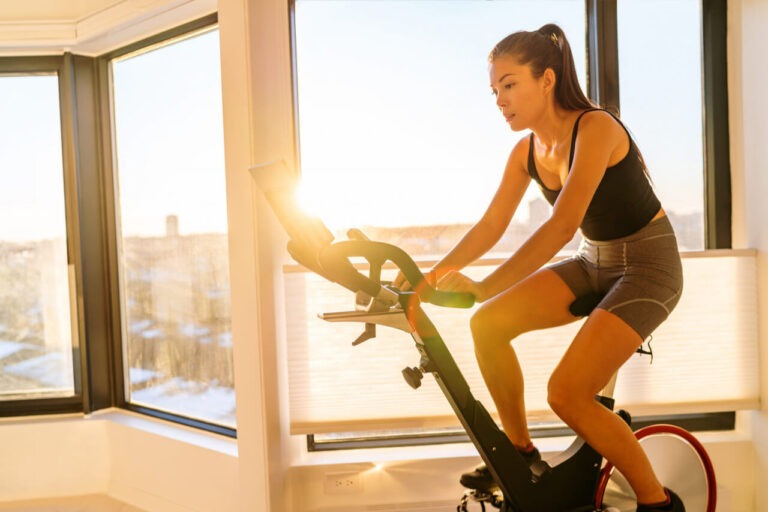 The demand for home fitness is at an all-time high. Peloton's membership base hit a whopping 3.1 million at the end of June, more than double the previous year. As digital online fitness continues to rise in popularity, people are looking for more ways to workout from home effectively to stay fit and healthy. With sales topping $500 million in its recent quarter, Peloton has hit a new milestone. It is clear that the demand for online home fitness will remain strong despite fitness facilities beginning to re-open.  That's not to say gyms will never see their clients in-person ever again. The pandemic has clearly shown that the ability to adjust and be flexible has a lot of advantages. Clients want the option to workout from home and in-person. There's a huge need for innovative and effective workouts that leverage technology to deliver an immersive at-home online fitness experience. 
It's more important than ever to offer the convenience and flexibility your clients crave. However, not all businesses are backed by large investors or big budgets and the option to create a custom digital fitness video platform is not within range. For most fitness instructors and small businesses, a product that works and has what they need at a low-barrier to entry is just what they need. Live stream classes on platforms like Youtube, Fitness VOD (video on demand), Facebook live and even, Zoom exercise classes, are a great affordable option for successful fitness instruction in this new digital era.
Despite the financial losses that fitness businesses have faced, the fitness industry continues to flourish, finding innovative pivots and continuing to be agile in their business strategy. The COVID-19 pandemic has emphasized the importance of fitness on both mental health and your physical health. Brands are continuing to create products that are agile. If the pandemic showed businesses anything, it's that the adaptive approach is the winning approach. Can new digital fitness products continue to evolve and serve customers? The answer changes so quickly, only time will tell for some businesses. The industry has adapted to lockdown life, and the changes we are already seeing in the fitness industry will remain to grow. No one can know what the future holds but the global pandemic has impacted many aspects of our lives. Businesses that will come out on top are the ones that will adjust and pay attention to consumer demand.