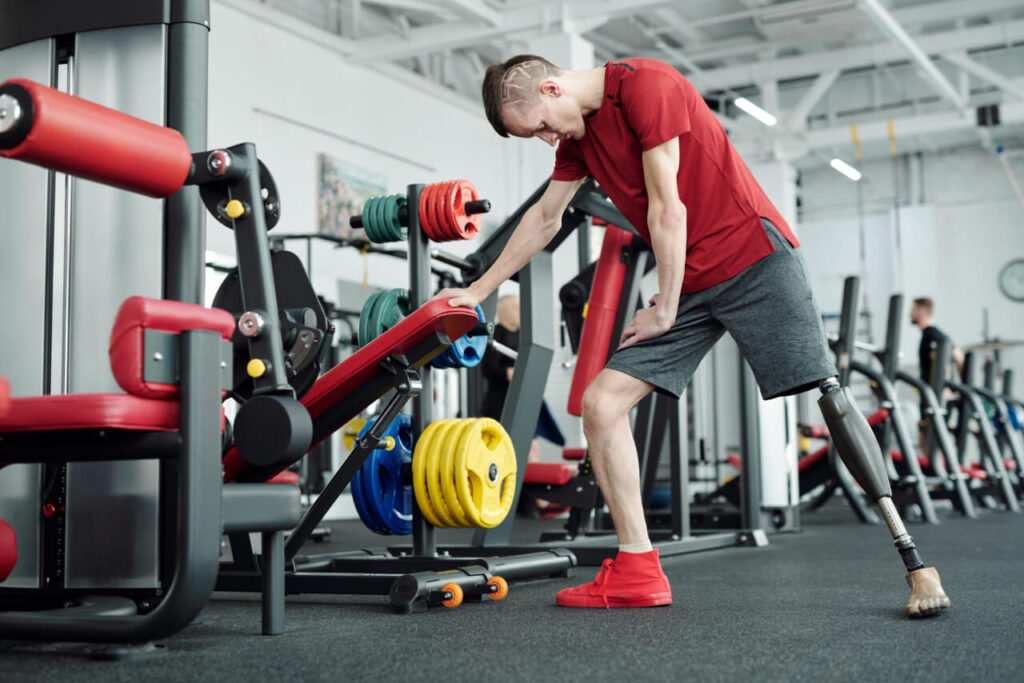 Why we rarely see marketing photos for the gym, fitness clubs, and sportswear with images like this young man above? It's not because these individuals don't need exercise. According to the US Department of Health, people with some physical or mental disability are twice as likely to be inactive than those without a disability. Obesity rates for adults with disabilities are 57% higher than for adults without disabilities. These alarming numbers prove that we have failed to create an inclusive environment for people with different abilities in our fitness clubs and gym clubs.
Thirty years ago, the Americans with Disabilities Act (ADA) was passed to ensure that people with disabilities have the same rights and opportunities. The Act requires health clubs to have facilities such as wheelchair-accessible ramps, handicap showers, wall-mounted ADA water fountains, which require knee space clearance of at least 27 inches between the floor and bottom of the water fountain, and much more. But these requirements have traditionally meant little more than an additional building expense, according to Helen Durkin, the Executive Vice President at IHRSA (International Health, Racquet & Sportsclub Association). In an interview earlier this year, she remarked that the ADA is built on the premise of 'build it.' And now, club and gym owners realize that just by building wheelchair entrances, disabled individuals are not necessarily going to come. 
A friend of mine who has a condition, last year endeavored to join his college gym. Being imposed with dwarfism, you can imagine the determination it demanded of him. However, after two weeks, he left and took up an online fitness class after receiving a negative comment from a fellow gym-goer. He was told that the machines were not built to suit him and he would be safer at home. Incidents such as this are common, and no amount of legislature can eliminate them. What we need to do instead is create a welcoming environment by removing the uncomfortable, elitist barriers that people such as my friend face every day.
People with disabilities represent a vast, untapped market for gyms and fitness instructors. In the US, 26% of people live with a physical or mental disability, which is approximately 61 million people. In the UK, the number is 22%. That's 1 in 5 people who are not being served by fitness and wellness businesses. However, companies now realize that they need to go beyond the traditional 20% that they have go above brick-and-mortar alterations. 
How You Can Create an Inclusive Fitness Club and Center​
For people with disabilities, accessibility is not just about having fitness centers designed for comfort; it also means having specialized personal trainers at your location Not only are trained staff and inclusive marketing the absolute right thing to include in your company culture, but it is also very good for business. 57% of managers reported that their clubs benefited from the enhanced image, and 51% reported an increase in revenue when health clubs were inclusive to people with disabilities. Certified Inclusive Fitness Trainers are specialized personal trainers who are uniquely qualified to work with individuals who have health risks and/or physical limitations. The certification process was created in collaboration with the National Center on Health, Physical Activity and Disability (NCHPAD), and ACSM/NCHPAD.
To implement changes that stick, we need to start thinking intentionally about the environment. People have different needs, and the design and culture of the environment may disempower them. Once we shift our mindset to viewing the limitations in the environment as a disability, we'll have taken the first step to mainstream diversity. Mainstreaming diversity refers to a society that accepts and provides for everyone, no matter their abilities, race, religion, or gender. It's a world where people won't have to ask whether you can accommodate their individual needs in your fitness clubs or classes. One of the best steps that gym owners and individual trainers alike can take for people with different abilities is to not work for them, work with them.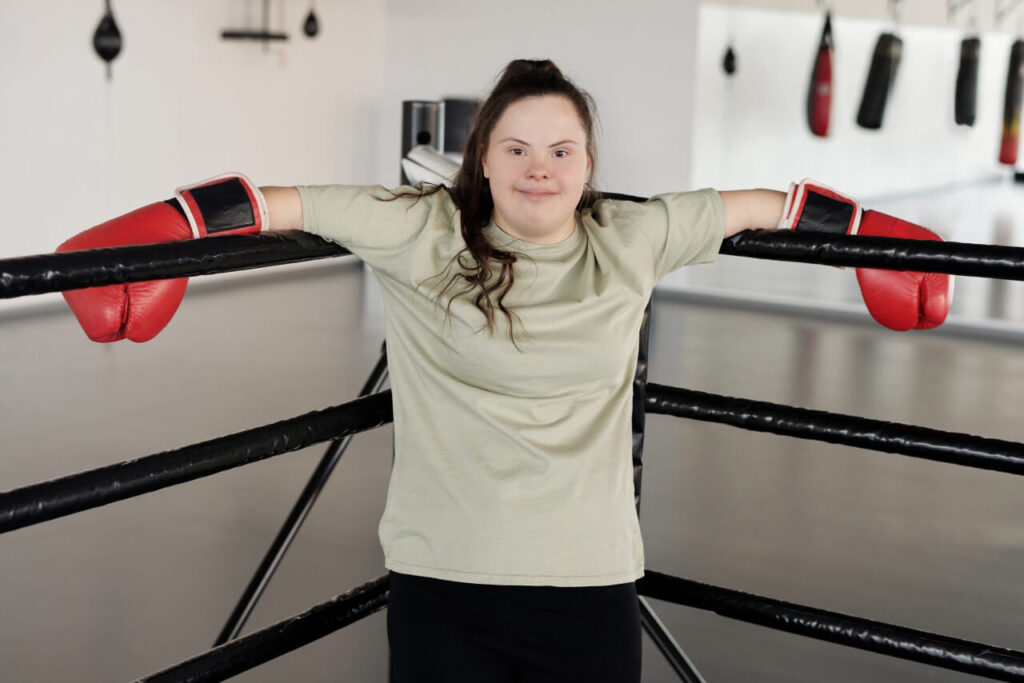 Why 2020 Is The Year For Accessibility In Fitness
Although we have a long way to go to, 2020 seems like a promising year to reshape businesses to serve a broader range of individuals. Working from home has exponentially increased, forcing virtual gym and online fitness to take place over in-studio classes. Going online has made boutique fitness accessible and more affordable. People can now access online fitness classes of top fitness trainers for a fraction of the price online. According to Jen Tallman, a group fitness instructor in New York, it's not just the pandemic that has spurred this trend, people are busier and want to access classes on the go. Online fitness classes have diversified the customer base such instructors can work with and the number of people they can help simultaneously, lowering the barrier of entry.
With mandated quarantine restrictions and extra time, personal trainers can advantage of the CIFT distance learning webinar series to prepare for the certification exam. If you're not quite ready for another certification but want to start learning more, we've provided a number of free resources below. You can also find material on the importance of diversity marketing and adjusting your content marketing to welcome everyone in our blog post, Brands Whose Diversity Campaigns Were On Point This Year.
In May, the Global Business and Disability Network of the International Labour Organization (ILO) created a survey to identify best practices and gaps in responding to the COVID-19 crisis pandemic in a disability-inclusive way. The respondents totaled 159 companies from 22 countries. Though this looks at inclusivity in a broader sense, the survey results are relevant to all disability-inclusive topics. The results are public, and the 23-page PDF is free to download. The results present excellent statistics backed data that would be beneficial for any business, in any industry or any size, to review to begin internal organizational improvements.
If you are a gym owner or fitness instructor, I also recommend you download this other free resource created by Larcom in partnership with UNESCO Chair in Inclusive Physical Education, Sport, Fitness and Recreation, UFIT, and the IHRSA Foundation. It's a fantastic guide full of steps you can implement to create and enforce inclusivity in your space. You can also check out:
AmeriDisability | America's Disability Community – Resources of Accessible Gym Equipment
Disability Visibilty – Reources for adaptive sports, recreation & fitness
Amputee Coalition – Fact sheet for accessibility of fitness centers and healthcare facilities for people with limb differences

NFPT – Enhance trainer-client relationships with word choice
Wherever you are in creating an inclusive and diverse environment for your business and customers, remember how to start is to start. Taking the appropriate steps to create needed and positive change within your organizational walls is beneficial for the longevity of your business and brand.