Disclaimer: Affiliate links are used in this blog post.  Please see our Affiliate Links policy in our Terms & Conditions page for additional details.
Prior to the COVID-19 restrictions,  much of the community connection was facilitated between fitness instructors and their communities was in person. Whether it was at group workouts, social meetup groups, health and wellness expos, or something as simple as a potluck lunch. Now with the ability to meet in person extremely limited, communities are craving connection but during this time, it has to be digital.
Even before the pandemic, social media had a huge impact on the fitness industry. In the digital era, we are increasingly more connected and influenced by figures on social media. The ability for a target audience to instantly access digital content to your brand is an opportunity to market, promote and network with members of your fitness communities. With the COVID-19 lockdowns, consumers are craving connection looking for ways to do so digitally. Statistics show that in 2020 there are 3.6 billion people who use social media worldwide, with a projected increase to 4.1 billion by 2025.
With the lack of physical connection due to continued stay at home orders in many cities across the country, people have been turning to social media to maintain their social relationships. Social media has always been a connecting "outlet" for personal interests, philosophies, politics, culture, and many things it should not.  Those days of getting together in close quarters are months ahead of us, possibly even more. With a strong determination to support one another's goal, fitness communities of interest have stepped up to the plate to ensure that their support system is there along the way — especially during this difficult time.
How have the fitness communities stayed in touch? When it comes to social media for individual personal trainers or Instagram fitness influencers, connecting with their audience — which could be anywhere in the world — is evolving to a daily touch point to keep your audience connected to your brand. Fitness facilities who thrive off human connection and community have started to offer exclusive virtual fitness classes, free online seminars, or Instagram challenges to their clients. These are just a few ways health and fitness coaches work to keep the community engagement piece of their business alive. The shift to figure out how to maintain that connection beyond in-person workouts and fitness consultations has allowed for some fantastic and creative ideas using social media as marketing for your brand.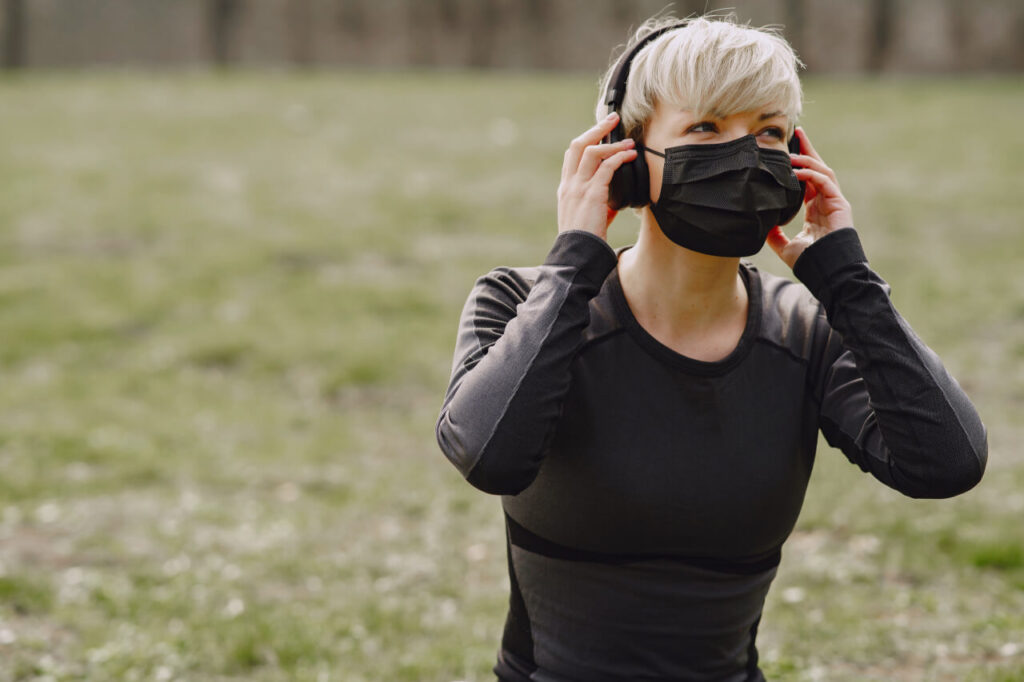 In-person fitness can occasionally have a barrier to entry. Be it price, convenience, time, or comfort level. Now that the global pandemic has forced the fitness community to go online, the ability to access premium fitness content through an app like Instagram or Facebook, in the comfort of your home, for free, has an incredible advantages for the consumer experience and, the connection to a brand.

Using social media as marketing has opened the door for fitness influencers, personal trainers, and some "middle-box" facilities to host virtual fitness classes that can be as exclusive and intimate as they want. This type of digital content marketing, when done well, can do wonders for your brand. Smaller fitness communities are holding virtual fitness classes or events virtually using apps and web-based platforms, such as Instagram Live and Facebook Live. You can now find dozens of Instagram live workouts any time you open the app.
For recorded videos, the Instagram IGTV now give fitness instructors the opportunity to create a series. Think of it like real television. You build up an audience to regularly tune in to your channel to view your content, a massive opportunity for lead generation. Your IGTV videos can include a call to action clickable link, asking  your audience to sign-up and participate in free online fitness classes.
TRX Training an example of a larger fitness community that already had a strong social media before companies were forced to continue connecting with their customers online. With their frequent TRX Moves of the Week posts, where they break down specific exercises on their Instagram page, to their Master Trainers posting full IGTV workouts –  showing people that you don't necessarily need a lot of equipment to get an effective workout. With many personal trainers and fitness businesses temporarily shut down or furloughed, TRX is also offering the opportunity for fitness professionals to keep sharp and expand their skill set using social media as a medium. With a few simple keystrokes and clicks, you can register your spot on their website and be connected with some of the best in the business.

Other large social media communities have stepped up utilizing the power of IGTV for their digital content marketing. Orangetheory Fitness and Barry's Bootcamp "Barry's At Home" workout series have done extremely well using IGTV. The IGTV workouts are free and accessible to everyone, making this content marketing strategy a great way for prospective customers to experience these larger fitness franchises. Smaller fitness groups such as Modo Yoga, a NYC hot yoga studio, are offering as many as ten virtual yoga classes to keep their community of enthusiasts connected with their minds, bodies and spirits.

Beyond working out at home, many clients have been asking their health and fitness coaches about healthy eating tips. This has opened up an opportunity for registered dietitians to offer a access to their nutrition coaching services for free. Top chefs are even taking to Instagram to host live cooking demos, teaching cooking skills and recipes for quarantine to replicate at home. Top Chef alumna, Chef Ni Ni Nguyen, teamed up with the WayBetter app to host a cooking challenge that not only focuses on making top chef level meals but also builds culinary skills. Between nightly challenges delivered via a private YouTube link, she hosts Instagram Live classes you can follow along with in your kitchen.
Social media is a powerful, free, tool that can expand your business and grow your brand.
If you're looking for free and inexpensive resources to boost up your social media game, check out our blog post 9 of The Best Visual Tools for Creating Social Media Content. The comprehensive guide breaks down some fantastic tools to take your content marketing strategy to the next level. In another blog post, The Pros & Cons of Free vs Paid Digital Content, we go over the perks to offering free content for brand engagement. Though remember: your skills are a service and should be compensated. It is unreasonable to ask fitness instructors and wellness professionals to make a living by only providing free videos through a Facebook live feed or IGTV. In the blog, we discuss the importance of providing free content through social media for brand engagement and brand awareness. We then discuss strategies and ideas to monetize your digital content through lead generation, similarly to how big box brands like Orangetheory and Barry's are generating leads through their free IGTV videos, with the goal of conversion and, with time, brand loyalty.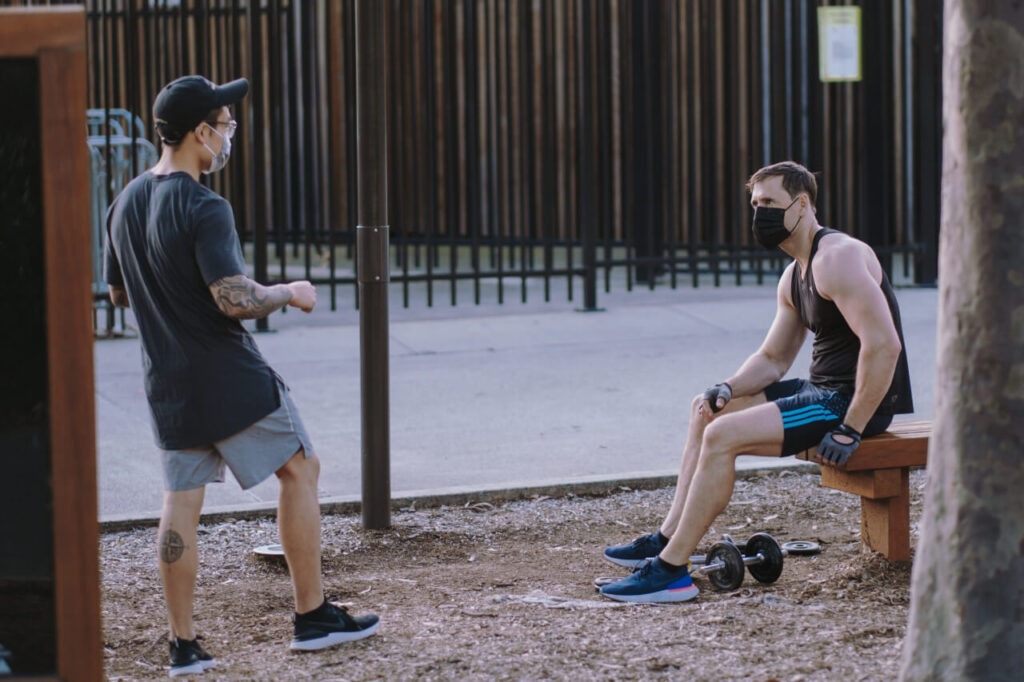 The COVID-19 pandemic may always be viewed, overall, as a dark period in our recorded human history. However, all the self-isolations, lock-downs, and continuing forms of social distancing are producing many innovative solutions. How consumers access and consume content is evolving rapidly. Many health and fitness coaches are creating effective workouts and supportive communities to maintain that social connection we crave. The sum impact of pandemic-induced innovation will ultimately become the basis for the journey of homo sapiens: wise humans to achieve new heights.