Disclaimer: Affiliate links are used in this blog post.  Please see our Affiliate Links policy in our Terms & Conditions page for additional details.
There was once a time when the world's biggest corporations could be blatantly racist and get away with it. For years racist mascots and logos were used by America's biggest corporations. Some companies perpetuate racism unknowingly and react inappropriately in the face of incidents and, thanks to social media's power, such mistakes can cost them millions of dollars and industry respect. 
A notable fallout in the fitness world happened just this month. On June 9th, Crossfit's CEO Greg Glassman announced that he was retiring from his position, following the extreme backlash from a tweet made about the death of George Floyd. Although Glassman tweeted a few days later apologizing for the hurt he had caused ('It was a mistake, but not a racist mistake'), over 1200 gyms have decided to drop the CrossFit name and operate independently. Reebok, one of CrossFit's biggest sponsors, has announced that they are ending their affiliation with the brand, and now the conversation has shifted to whether CrossFit will survive. As of June 25th, major news outlets are reporting that Glassman will be selling his fitness brand.
To move forward, companies need to eliminate entrenched, systemic racist habits and racist ideas from their community. Managers, employees, and customers alike. The fitness industry particularly needs to take heed, addressing under-representation and the strife with controversies regarding unrealistic beauty standards and monoculturalism.
Lauren Leavel, a barre and HIIT instructor based in Philadelphia, says, "Most of my co-workers are white. Most of my clients are white. It's hard to not notice when I'm in class, and I'm the ONLY person of color at all."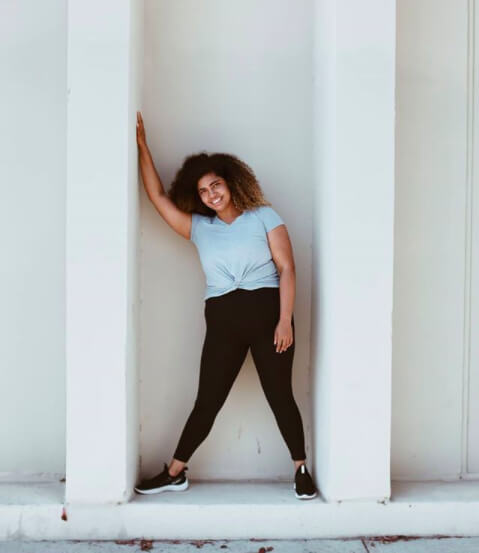 Chrissy King, a Milwaukee-based certified personal trainer, talks about her experience in Shape magazine. When she entered the industry five years ago, black women's under-representation was the first thing she noticed. Mainstream media wasn't elevating black women as participants, trainers, or on the cover of magazines, and the story hasn't changed much. Last year, Nicole Cardoza, the founder of Yoga Foster and a Forbes 30 under 30 recipient, was asked by Yoga Journal to appear on its cover alongside a feature article. Soon after her photo shoot, Yoga Journal released a survey asking their audience, "Which cover do you prefer?" The biggest Yoga magazine in the US doubled back and invited their community to vote between her and a white yoga teacher, providing no names and no context.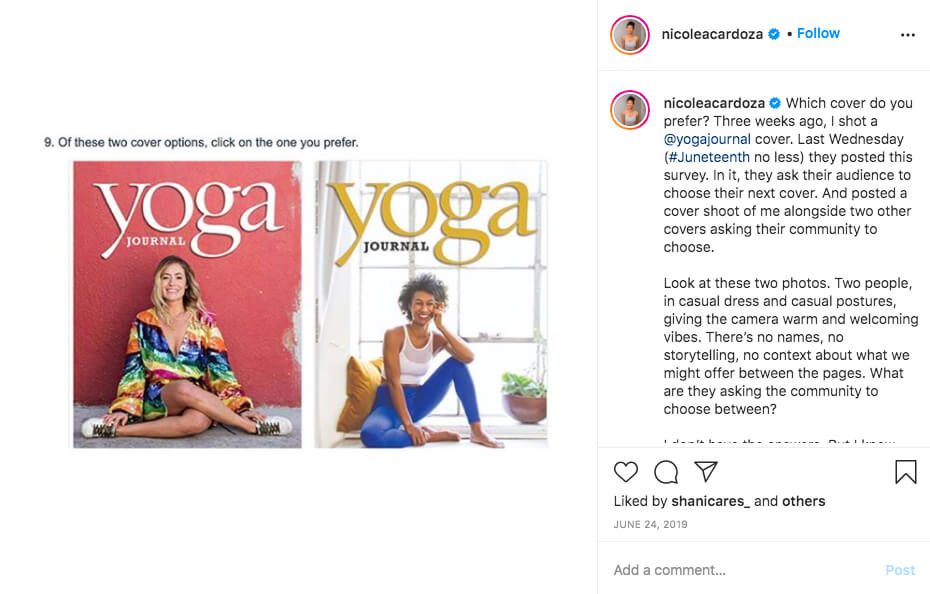 Yoga Journal claimed they posted the survey because 'the data is predictive of newsstand sales.' In other words, they didn't think a cover with a black woman would sell! So is the fitness only be for thin, white women? In Chrissy King's blog post of the same name, she shares a vulnerable account of her personal experiences which is highly worth a read.
But to get back to the question: is it? At times, media makes it very difficult to think otherwise. If you do a quick Google of Health & Fitness magazine covers, you'll see the exact problem. The fitness industry leans to marketing towards a specific demographic, but statistics show they're missing an untapped market that could really use health and fitness support. Statistics show that a third of the world population is over-weight. In developing countries, women have the highest rate of obesity. On the other end of the side of the spectrum, in modernized, developed countries like the United States, obesity is also high.
Some brands are doing better at authentically tackling the lack of diversity and body-positive representation in marketing. Seattle based athletic apparel brand Girlfriend Collective is not only a sustainable brand (they make their athleisurewear from recycled water bottles) they are extremely intentional in their marketing campaigns. Their sizes range from XXS to 6XL, and all of their ads feature 'real models.' No one is retouched, reshaped, and their models look like real women you see at the grocery store or while running an errand. And you know what? Girlfriend collective is extremely successful because of this. So Girlfriend Collective is a sustainable brand that caters to genders of all races, body types, ages, and abilities? (They are also an extremely ethical company, too if you needed another reason to be impressed) If you know anything about Millenial or Gen Z consumers, this screams: "buy from this brand, now."
A couple of years ago, seeing BIPOC/BAME and body-positive influencers in the fitness industry was rare. Now there are inclusive spaces and resources for people of diverse backgrounds and abilities, coming from fitness pros such as Ilya Parker of Decolonizing Fitness and Morgan Dixon of Girl Trek. As Chrissy King put it, "By continuing to show up and create this space for people to move and have a good experience, I hope that more people will feel comfortable showing up completely as themselves." 
People who join gyms and classes want to be a better version of themselves. It shouldn't matter if they are black, white, brown, overweight, skinny, gay, trans, disabled, or missing a limb. What matters is they are working to improve themselves. Joining a community gives people of diverse backgrounds the support to achieve their goals and a sense of community. I leave you with a quote to take to heart as you evaluate ways to amplify ways and celebrate diversity within your fitness brand. From Heather White, CEO of Trillfit, a hip-hop dance-cardio class in Boston: "It's our duty to make wellness more inclusive and accessible because people's lives literally depend on it.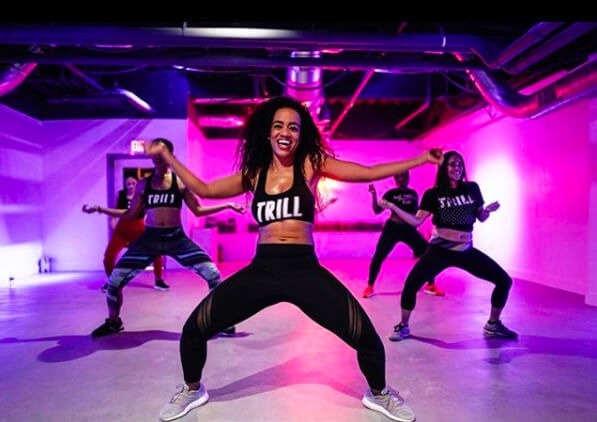 Fitness is one of the fastest-growing businesses, but there is a large demographic not being served. While we discuss the underrepresentation of race and "fat-phobia" in marketing, the fitness industry can also alienate the LGBTQ+ community. However, some communities are looking to change that. Fitness studio's like London-based GRL Gym offers a safe space for those who feel unwelcome in regular gym settings. Set up by Kasia Pawlak, Sorcha Harriman-Smith, and Jessica Redman. The three womxn had similar unwelcoming experiences filled with inappropriate comments about weight and unnecessary questions about sexuality. The womxn bonded over the fact that the 'traditional' fitness culture was seriously broken and looked to change that. GRL Gym is a fitness space created with all people – sizes, abilities, sexualities, and identities – in mind.
Though this next brand is not in the fitness industry, it proves that if your brand makes a product for all, they all will (literally) buy it. Celebrity makeup brand, Fenty Beauty, founded by the one and only Rhianna, changed the state of the beauty industry. The opening 40-foundation range (now expanded to 50) included shades for everyone, and their marketing campaigns are extremely diverse. The makeup brand reportedly made $100m in just over a month's time. At $36 a bottle, that's approximately 2.7 Million units sold. Some may say that a name like RiRi's behind a brand can sell anything, and yes, they're correct, but if a product doesn't work, consumers won't continue to buy it. Many makeup brands struggle to make a 20-shade range. Fenty has 50. It's not difficult to see why a consumer that has struggled to shade match all their lives would be keen to easily browse through the shades at Sephora or FentyBeauty.com and finally say to themselves: "They see me."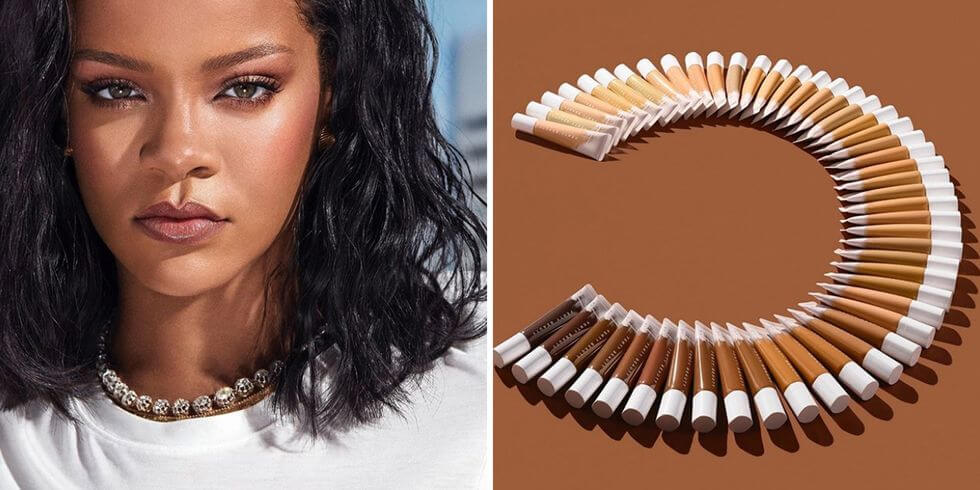 While change does not happen overnight, it must start from somewhere. Consumers are very powerful and can dictate the success of a brand or business. The concept of 'voting with your dollar' is extremely relevant when it comes to amplifying brands that get drowned out by the conventional marketing methods. At Ruoom, we want to #makeruoom for everyone, and we hope the events of 2020 inspire you to as well. As you begin to research and learn more, remember businesses need you – especially during the COVID-19 pandemic. Consider seeking out and supporting BIPOC, BAME, or LGBTQ+ led brands that are advocating for change within their businesses and communities.