Disclaimer: Affiliate links are used in this blog post.  Please see our Affiliate Links policy in our Terms & Conditions page for additional details.
If you are thinking about building a website, you can easily be overwhelmed by the amount of website builder options in the market. Squarespace, Wix, Weebly, and WordPress are the top website builders that can help you set up great websites in no time at all. Nonetheless, each option varies in pricing and features, which may make one better than the other for particular people.
They may also be favorable for particular use cases and websites. There isn't one website builder that is best for all purposes, and each website builder will cater to specific preferences and needs, thanks to their characteristics.
Overview: Importance of Choosing the Right Website Builder
Choosing a website builder is a crucial decision. Changing platforms can be grueling, so users need to make this decision right. Website builder tools such as WordPress, Wix, Weebly, and Squarespace help users with no programming and coding knowledge to build professional websites. WordPress is one of the most commonly used website builders, and around 30% of websites run on it.
WordPress is not a website builder (not exactly, anyway); it is a Content Management System (CMS). Weebly and Squarespace have a similar outlook, with drag-and-drop website-building functionality. They allow users to leverage advanced tools and build a complete website in a short amount of time. Wix allows users to design their website using PowerPoint and Keynote. These website builders are some of the top platforms in the market.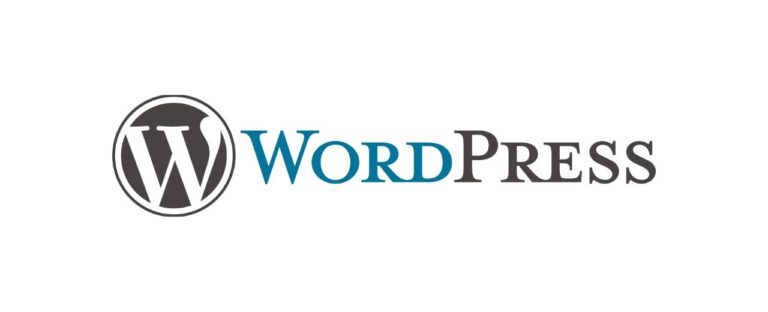 WordPress does not provide users an easy drag-and-drop method to make a website. The editor is a backend interface that offers a mix of different options you can tweak to change the website's user interface. 99% of WordPress users rely on themes and page builder plug-ins to enhance the website. When using WordPress, you will find a plug-in for everything; thus, it is a powerful website builder. However, it can require new users to spend time and dedication learning the interface.

Squarespace is simple, works well, and helps users quickly create a cookie-cutter website. It sticks to a minimalist black-and-white design with different color schemes throughout the page. The entire Squarespace editor includes theme elements, and each theme has a series of colors and fonts associated with it. Unfortunately, despite its smooth and seamless interface, it limits users to specific functions.
It allows you to build a professional website that is standardized and uniform. Squarespace websites have a distinct look and stay consistent with Squarespace styling. Hence, it may limit users to make their website more personalized to their style. Adding unique features to the website can also be challenging for Squarespace users. That said, it is one of the best website builders for users who could be more tech-savvy. It gives them the confidence to create a professional website by making the process incredibly user-friendly. Regarding pricing, Squarespace starts at $16 a month and goes up to $54 a month.
There is no free plan available, and most users find the personal starter plan to be the best pricing package when building a website. This website builder also offers E-commerce features to sell your products, services, or online courses. It is also a hosted proprietary platform, meaning users do not have to purchase hosting separately.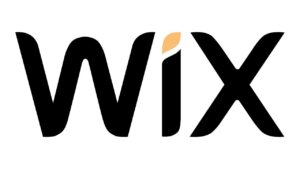 Wix allows users to perform multiple website editing tasks. You can change colors and fonts for every element on Wix, and users can style their web pages according to their preferences. Wix also offers users plenty of templates to pick from. You can also use the Wix ADI AI feature to build a basic website in no time. It can be complex, or simple, as you want it to be.
Its drag-and-drop builder is intuitive and sensible. Wix Users can enjoy a drag-and-drop interface while still enjoying high customizability to make the website suit their portfolio. However, it is more expensive than Squarespace and has plans which start around $18 a month.
It offers a free plan, but the website requires Wix to be the subdomain host. The free plan also includes Wix advertising, which remains visible unless a user upgrades. Overall, Wix is a great website builder for anyone that needs a drag-and-drop interface that suits the company's branding.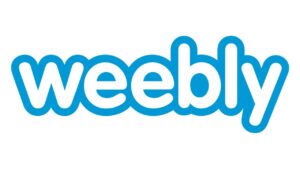 Weebly has been around for a long time in the website builder space and is one of the easiest-to-use website builders for beginners. It uses a grid system customizable option, allowing users to place website elements in pre-determined places on the website. While this may sound limiting, it helps beginners to modify the design without worrying about the structure. If you are setting up a simple blog or website, there are several good tools and themes for you.
On the other hand, if you want something more custom, you can purchase a premium plan and add an HTML or CSS code to craft the website you desire. Weebly is a great website builder for portfolios, but it limits users in terms of template selection. Therefore, unless users understand HTML and CSS code, Weebly does not allow them to exercise creativity when building the website.
To sum up, Squarespace is a great website builder for less tech-savvy users who are not interested in becoming UI designers and need a quick, professional-looking website without external assistance. On the other hand, Wix is an excellent option if you want the ultimate drag-and-drop experience and customizable options.
Wix and Weebly are great options for beginners who want some control over their website elements. WordPress, on the other hand, is a website builder designed for tech-savvy individuals who want to personalize every aspect of their website.