Disclaimer: Affiliate links are used in this blog post.  Please see our Affiliate Links policy in our Terms & Conditions page for additional details.
Opening a boutique gym can be a lot of fun. The idea of operating your own space, selecting your equipment, and presenting your ideal service makes it an exciting time.
However, over my career as a therapist and business owner, the reality of the backend operations costs required to pull it off was always in the back of my mind.
It is hard to know where to start. In this article, I give some essential costs when opening a boutique gym. Please note all data presented are in USD and based on my personal experience. So, take the numbers as a guide and adjust to your situation.
Let's jump in.
My Costs to Consider When Operating My Boutique Studio
To begin, here is a breakdown of the 12 costs I had to consider when operating my boutique studio.
Some of these are real numbers. Some rough estimates. Some vary depending on how busy I was for the month.
The Essential Costs to Consider
Let's start with the largest and possibly the most critical cost first the location. After all, you can't have a gym if you don't have the space.
One of the perks of opening a boutique gym is that you can cut the cost of gym size in favor of a more personalized service. However, this doesn't change the fact that it won't cost you a large chunk of your income to occupy it.
For myself, I operated a small clinic that doubled as a boutique gym. The space was roughly 320 sq ft (Small, right?), and it cost me $1200 per month (USD), which is around $14,500 per year.
Fortunately, I got a great deal on what ended up being a fantastic location. The space itself allowed me to operate alone, or with another therapist, with plenty of room to spare for all my necessary equipment.
Running a small operation was excellent. It allowed me to provide the service I was passionate about and build slowly. And while there were numerous other opportunities to expand or invest in larger premises, selecting the space suited my needs and those of my clients.
This decision helped me manage my costs and focus on providing the best service possible.
Now, let's continue discussing exciting costs and speak about fit-outs. What's a fit-out? It's a construction term used to describe the process of making the interior space of a building suitable for occupation by a tenant.
Deciding your fit-out interiors can be an exciting time as it helps provide shape to your interior and display your brand. And naturally, it can be just as expensive as second place on this list.
Fit-outs are often a one-time expense (unless you update). It comprises cabinetry, shelving, storage, desks, and even basins. I was fortunate enough not to need a great deal of cabinetry. As a therapist, I only required several shelves, storage, and a small desk.
However, the price can escalate if you have a larger space or are looking for something more complete. A colleague who wanted a more upmarket clinical aesthetic experienced this firsthand. She operated similarly but required a desk, basin, and storage, occupying a wall 4m wide and 2m high with a beautiful finish and a long mirror to expand the space. The price? Upwards of $15,000.
The best part of fitting out your boutique gym is taking your time and adding items as you go.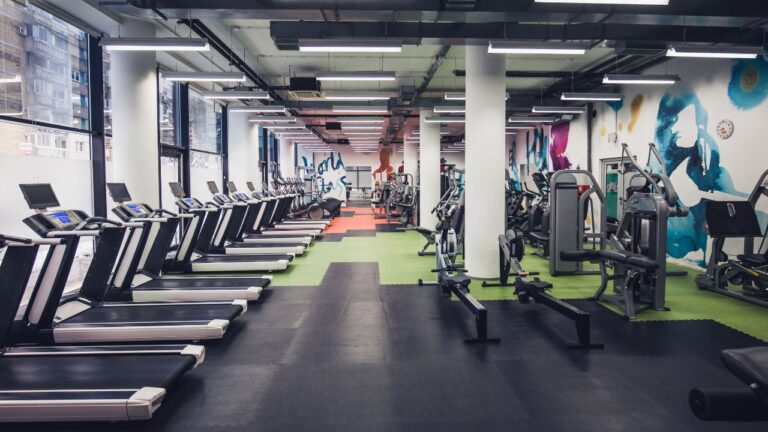 Next on the list is equipment. When it comes to opening your boutique gym, fitting it out with suitable machines can go a long way to conveying your brand and getting the attention of your target audience. Equipment can be one of those expenses that add up quickly, especially since it's such great fun.
For me, I have to choose carefully. For example, I had 320 sq ft, and it needed to fit in with my service (Physical therapy).
Given my space, I had to choose versatile equipment that would be space-saving and could get the job done. With this in mind, I went with free weights, barbells, a bench, and bands. The cost came under $3000.
Best of all, most of the equipment I chose was stuff I would use today and, better yet, a one-off expense.
Consider the need. Consider the cost, and then make the purchases that suit you.
Association and Small Business Licensing Fees
If you're operating within the health and wellness industry, association and registration fees are another item at the top of the list.
An annual cost, these fees allow us to practice our modality and provide the service required for us to operate our business. Association fees can range from $150 – $400 annually.
These fees are typically associated with governing bodies that provide licenses and include other services such as private health care providers and insurance brokers.
So, this is possibly the most important on the list, as you cannot operate without it.
Public Liability and Indemnity Insurance
Public liability insurance covers medical costs and other aspects such as injury, death, or property damage.
As a business that will hopefully have hundreds of patrons coming through the door, you need to protect yourself – financially – in the event of injury or damage claims against your business. The cost of insurance can vary depending on the type of business, risk factors, and past claims.
My business was small. With a few practitioners, we all required our liability insurance. Conveniently, this was provided through our associations and came with an annual cost of around $150. The insurance also covered me for indemnity, which covers claims by clients and patrons for the professional's negligence. This covered me for $20,000,000 public liability and $2,000,000-professional indemnity.
Public liability is a must whether you are a sole trader or operating premises.
Fitness Business Insurance
Business insurance covers you for other aspects related to specific incidents with business.
These include
Fire and defined events
Business income protection
Theft
Money
Glass
Electronic equipment
Depending on the industry, there are many more to the list, but gym owners are the main ones. Business insurance came in at an annual cost of approximately $440. However, not a massive cost; unaccounted for can take you by surprise.

In any brick-and-mortar business, signage is a vital component and a necessary expense. A well-designed sign provides a beacon for your brand and will help your business stand out even in the most obscure locations.
All this said they don't come cheap!
I occupied a small shop next to a supermarket, and my shopfront was a massive pane of glass 4m wide and 4m high. Signage quotes ranged from $1,500 to $2,000 for some basic designs for the entire length.
Of course, this can vary between agencies and various design choices.
3D hanging signs and signage around the premises may also be an option at an additional cost.
Business Management Software
There are so many different systems within a business that require tracking. All these elements come together, from bookings and accounts to inventory and scheduling meetings. All this is possible through online studio management software.
Ruoom® Software provides just that. With their business management software, you can schedule appointments, manage your team and integrate client payments. Using Ruoom® products lets you take the guesswork out of organizing your business. 
Regarding cost, the team behind Ruoom® priced their products with growing teams in mind. For single-member business owners like myself, the business management software is free – forever! As you grow, the price scales very reasonably compared to other tools on the market.
Technology is an integral part of the business allowing business owners like us to manage our clients' payments and schedule and book meetings. When running a studio or boutique gym, you have the luxury of choosing how much tech you want to invest in and incorporate into your business.
When I decided to expand to my boutique space (320 sq ft), I knew I needed a PC to manage all my bookings, accounts, and appointments.
What I also knew was that I didn't need much processing power to do. So with this in mind, I invested in a refurbished laptop for around $200. Of course, it came with all the issues you'd expect with an older PC, but they were worth it when I felt the pressure of the mounting cost of my other expenses.
Additional items on the list included:
Printer
Device chargers
Bar fridge
Microwave
Kettle
Watercooler
While all these items are small, they add to the cost of your business.
While white goods such as fridges, microwaves, and kettles may seem odd purchases, they are essential to any workplace. For example, these items made it easier to bring your lunch, store clients' drinks and even have an instant coffee when you arrive in the morning.
While your expenses may not match mine, you might want a top-of-the-range PC or TV for the gym floor. Expect that your costs with add up. Account for around $2000; if you come under it, some extra cash is in your pocket.
Small Business Marketing Costs
When starting a small business such as a boutique gym and studio, you must account for marketing within your budget.
Too often, novice small business owners forgo marketing allocation as they attempt to curb ongoing expenses. Unfortunately, while this may save a few bucks in the short term, it can be detrimental to your business's long-term growth and overall success. 
The SBA recommends that businesses with less than $5 million should allow 7%-8% of their budget toward marketing. The percentage assumes your margins are 10%-12%.
While this may seem like a hit initially, it's essential to building a sustainable business. Rather than consider it an expense, mark it down as an investment. As the saying goes: "You have to spend money to make money."
A necessary evil, utilities are one of those uninteresting costs that are a part of running a business.
Items such as water, gas, electricity, and internet (yeah, I'll add this here) are things we don't want to pay for but desperately need to.
The one saving grace is that if you're looking to invest in a boutique gym, your electricity cost may be much less, given the size of the premises.
While you may not need to account for gas at all, given there may be no appliance that uses the service. An example of this was my studio which included costs:
While these costs can pale compared to my much larger start-up expenses, they keep you on your feet, especially in the quieter months of the year.
Inventory is last on the list, and while it is always a significant expense, it does carry importance to keep your business operating.
Inventory refers to the items required to either provide your service or for items within the service, including:
Massage cream
Dry needles
Cleaning products
Sponges
Paper towels/toilet paper
Hand sanitizer
Items for massage and physical therapy are at the top of my list. The total amount often exceeds $200 per month for all items.
These items are far from the top of the list but essential to any business.
I mean, we have all been there. We have walked into a shop or gym without appropriate hand washing facilities and unclean surfaces.
In many circumstances, I have experienced excellent service, whether in a gym, clinic, or restaurant, but the environment is unclean; it will be something I remember and often choose to avoid.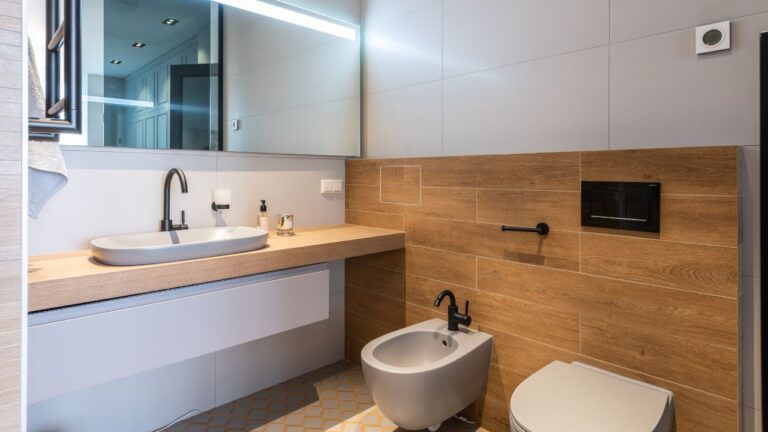 When running a business, big or small, it can often feel like more money is going out rather than coming in. Therefore, planning and taking note of your expenses right from the beginning is essential.
By planning, you allow yourself to be in control of your expenses and allow yourself to establish healthy financial habits that will help serve you. Reduces stress and, more importantly, builds a sustainable and thriving business.